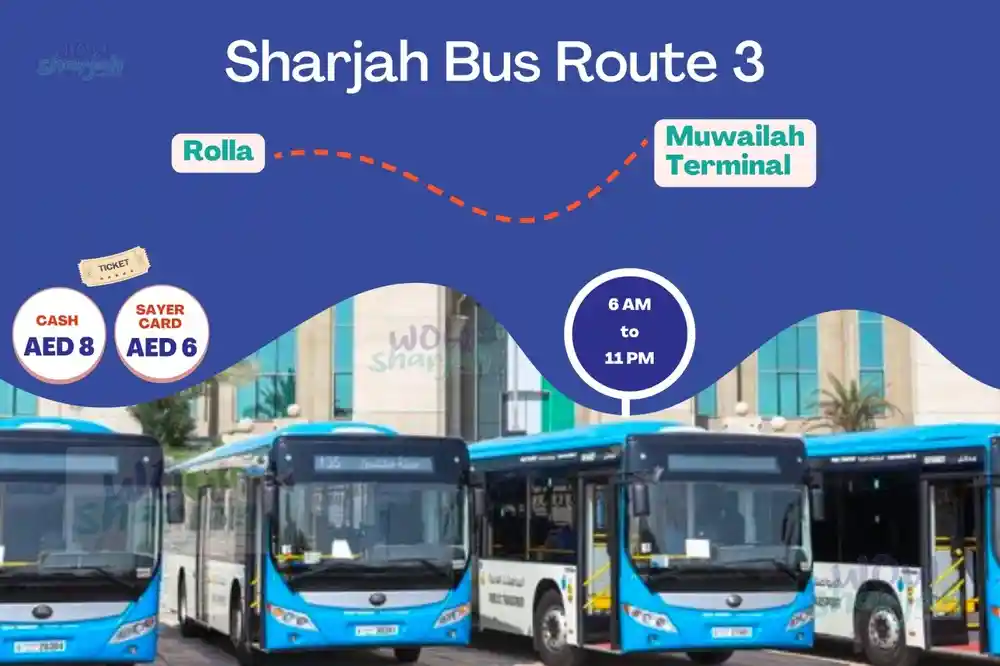 Sharjah Bus Route 3(Rolla -Mowaileh Terminal)
Bus Timing in Sharjah starts from 6:00 AM to 11:00 PM on daily. But bus timing has been changed slightly on Friday only. Route 3 covers major parts of Sharjah.
Price:
Standard fair: AED 8.00
Sayer Card: AED 6.00
Route 3 operates from Rolla to Mowaileh Terminal. Route 3 covers various destinations including:
Rolla Terminal
Al Arouba Street
King Faisal Street
Jamal Abdul Nasser Street
Al Khan Street
3rd Industrial Street
Maliha Road
Mowaileh Terminal
Schedule of bus Timing and Map: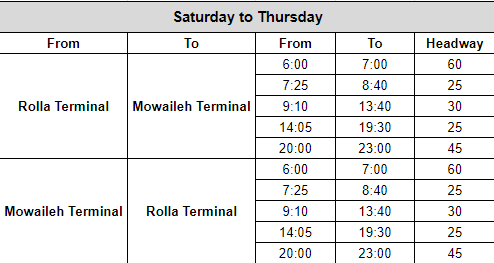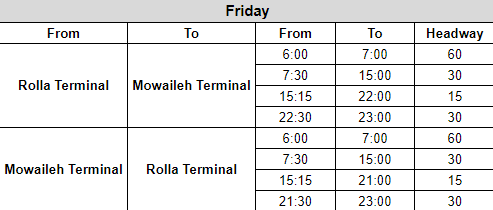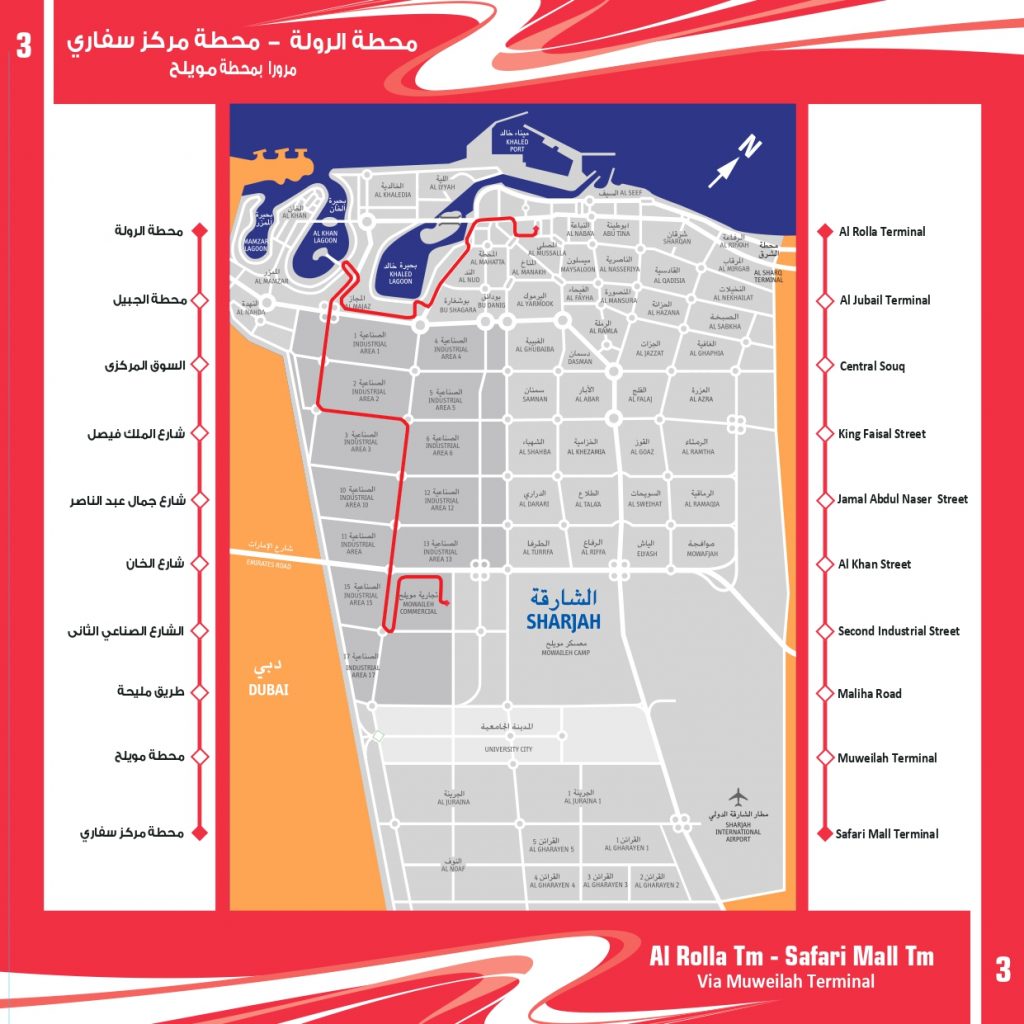 3 bus Route  Stops 
The 3 bus Muwailah Terminal has 25 stops from Rolla Square Bus Stop to Sharjah, Al Muwailah Bus Terminal.
Sharjah Transport for Route 3
The  3 bus route is Rolla Square Bus Stop and the last stop is Sharjah, Al Muwailah Bus Terminal. 3 (Muwailah Terminal) is working daily.

More information – 3 has 25 stops and the total trip duration for this route is around 59 minutes.
On the way you can  See more over 1.5 million people trust public transport , you can use  Sharjah Road Transport  suggested bus 3 routes, real-time, directions, line route maps in Dubai / Abu Dhabi, and helps to find the closest 3 bus stops near you. 
3 bus fare
Sharjah bus route 3 (Muwailah Terminal) prices may change by many factors. Other information about Sharjah  tickets costs please check the official website.
3 Bus Route Time
 3 Muwailah Terminal  time and follow its location as between stations you never miss your bus.
Sharjah bus Service Alerts
 3 Route from Rolla Square Bus Stop including real-time  infomation, delays, changes  routes, changes stops locations, or other service changes. Get a time map tvo see 3 Muwailah Terminal 
For Queries:
For any suggestions on how you can make Public Transport better, please feel free to contact us on the following numbers.
Roads & Transport Authority – Sharjah: 600 52 52 52