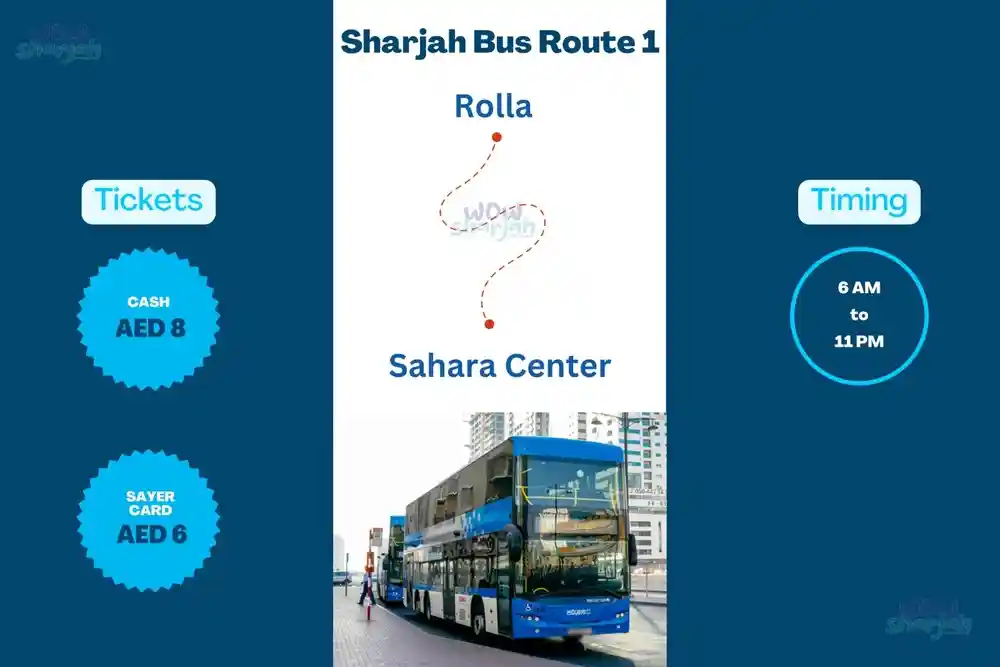 Sharjah Bus Route1[Rolla – Sahara Centre]
Sharjah Bus Route1 has started from Rolla end to Sahara center. Sharjah Transport agency provide a Sharjah bus route1 timing and map also it may surely to help to Dubai People. Bus Timing in Sharjah starts from 6:00 AM to 11:00 PM on daily. But bus timing has been changed slightly on Friday only. The bus cost of Sharjah Route 1 is AED 7.00 and from Sayer card is AED 6.00.
Price:
Standard fair: AED 7.00
Sayer Card: AED 6.00
Route 1 operates from Rolla to Sahara Centre. Route 1 covers various destinations including:
Rolla Mall to Sharjah centre Bus Timings
Rolla
Jubail                                                 
King Abdul Aziz Street
Al Estiqal Street
King Faisal Street
1st Industrial Street
Sahara Centre
Schedule of bus Timing and Map: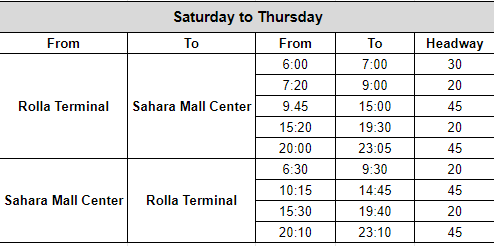 Schedule of bus Map: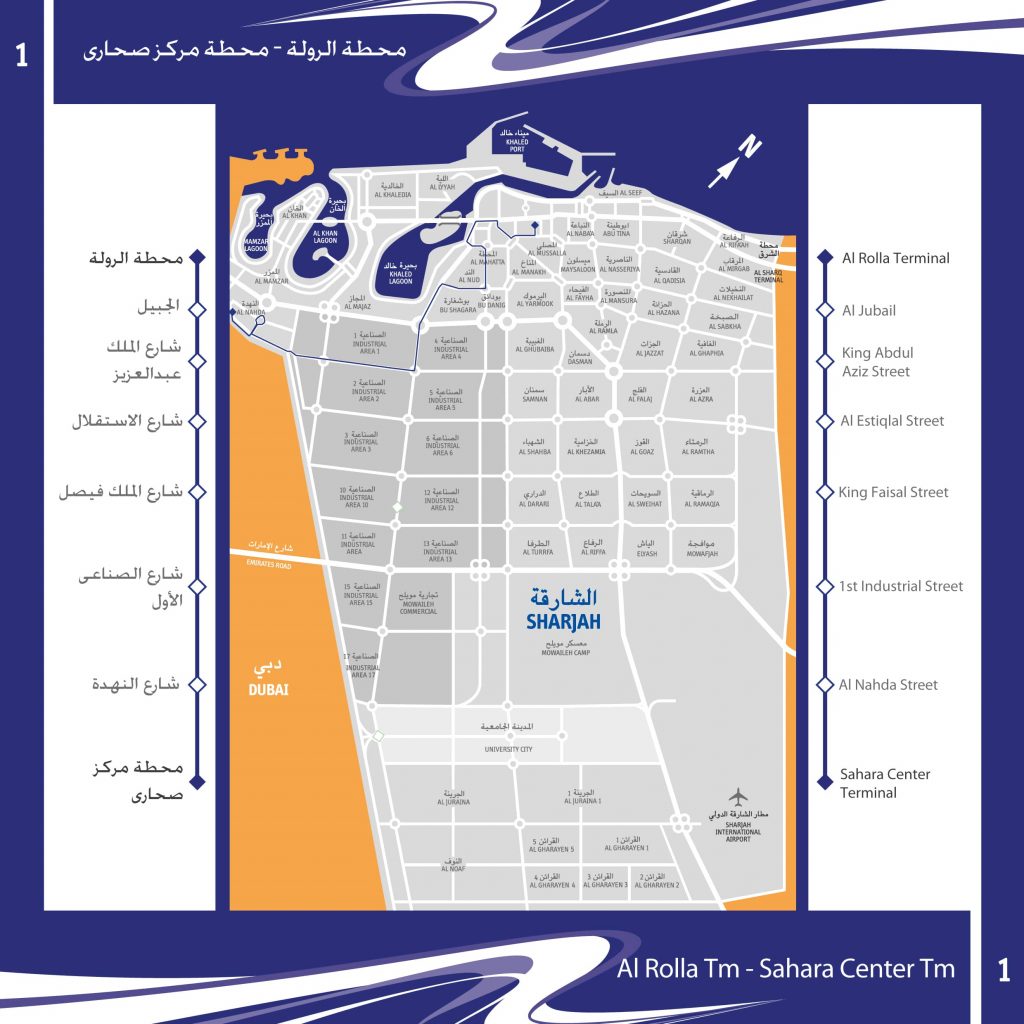 Sharjah Bus Route1[Rolla – Sahara Centre]
 Sharjah Road Transport , please check the for real-time information on bus,  delays, changes routes, changes  stops and other service changes.
Sharjah Bus Rouste 1 [Rolla – Sahara Centre] has Bus routes working across Dubai / Abu Dhabi including – Dubai, Sharjah.
The longest line Sharjah Road  3. This Bus route starts from Rolla Square Bus Stop Sharjah and ends at Sharjah, Al Muwailah Bus Terminal (Dubai). It covers over 16 km and has 25 stops.
The shortest line is –  8. This Bus line begins from Sahara Center Bus Stop Sharjah and finishes at Rolla Square Bus Stop Sharjah.  Runs through 10 km with 19 stops.
Bus fare information
Bus Costs and prices of different ticket  may change, based on many factors. More information on Bus fares and for buying bus tickets online please visit official site.
Bus schedule
If you are looking for a specific Bus schedule, All Sharjah Road,lines and schedules in Dubai / Abu Dhabi can be found your directions for Sharjah Road,  routes and provides help.
For Queries:
For any suggestions on how you can make Public Transport better, please feel free to contact us on the following numbers.
Roads & Transport Authority – Sharjah: 600 52 52 52