Sharjah Art Museum has a collection of modern and contemporary art by artists from the United Arab Emirates.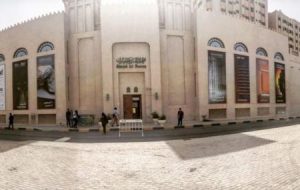 Address: Al Shuwaihean – Sharjah – United Arab Emirates (Google Map Location)
Phone: +971 6 568 8222
Email: N/A
Website: N/A
Opening Hours: Monday – Sunday: 8 am–8 pm, Friday: 4 –8 pm
About Sharjah Art Museum
The Sharjah Art Museum is an art museum in the city of Sharjah, United Arab Emirates. It was housed in Bait Al Serkal in Al Shuwaihean Area. It is one of the leading art institutions in the Persian Gulf region.
Back to List of  Museum in Sharjah