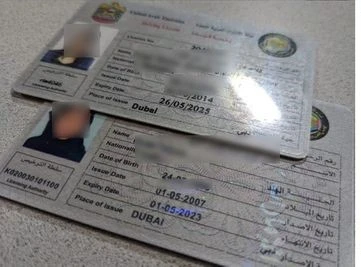 How to get Driving license in Sharjah, UAE?
Through the MOI website, the Sharjah Police have begun issuing driving licences. No longer will manual driving licence applications be accepted. For individuals who pass the final road test, licences will now be issued digitally via the MOI website and the smart application UAE MOI.
Steps to apply to get driving license
Login – Select the service from smart services list
Fill in the application data
Upload all the attachment.
Make the electronic payment.
Prerequisite to apply
Pass practical test – above the legal age of 18 years for light vehicles
17 years for motorcycles – a six months' validity eye test
payment of violations that exceed 6 months
eye examination
the validity of driving license is two years for UAE and GCC nationals and residents above 21 years old and below 21 years old.
Documents required
Photocopy of passport and proof of identity and residence
Photocopy of Emirates ID
2 photographs
NOC from the sponsor (in case of expats)
Eye test report from an RTA approved eye test centre.
Driving school in sharjah
Al Qasimia Driving School
Al Shamsi Motor Driving School
Sharjah Driving Institute
Al Midfa Driving School
What is the fees?
Federal fees : 100 dirhams under 21 years old and 300 dirhams above 21 years old
Local fees Dubai: knowledge and innovation: 20 Dirhams
Other fees 15 dirhams for the delivery company.
What is the validity?
The renewal period for a driver's licence is 10 years for citizens of the UAE and the GCCC and 5 years for residents.