Best Gym in Sharjah
It's not surprise that gyms are popular in Sharjah. Many people work full-time or operate businesses for long periods of time. Sedentary lifestyles inspire people of all professions to visit fitness centers, stretch their muscles, and engage in cardio and weight training.
Here are some of the best gyms in Sharjah to attend if you like HIIT or cardio that makes you sweat.
Al Kanz Fitness
Address: First Abu Dhabi Bank Building, Buhaira Corniche
Phone Number: +971-50-680-9836
Al Kanz Fitness is one of the places in Sharjah where you may get help. The training facility is fantastic, the instructors are incredibly helpful, and there are enough machines to fill a gym.
They even have their own private parking. Furthermore, they assist you in changing your attitude on a healthy lifestyle, which will provide you with the energy to fulfil your goals surprisingly swiftly. It, too, has the most recent equipment and a separate space for women.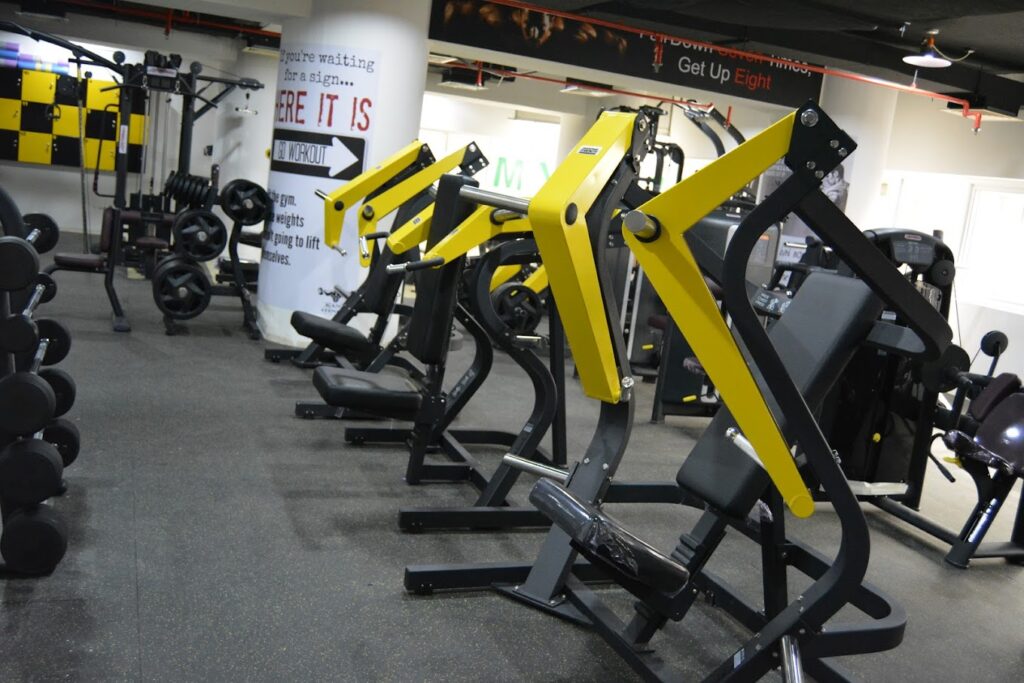 Fitness First
Address: Al Fardan Mall Centre
Phone Number: +971-6-564-7226
Fitness First, one of the largest fitness providers in the UAE and the wider GCC region, has four branches in Sharjah, including an exclusive ladies gym with a swimming pool in Sahara Centre.
The club is an excellent place to exercise, meet with a personal trainer, and even swim. You can schedule sessions with the trainer or participate in team activities . PT, yoga, cardio theatre, free weights, and loaded weights courses are held on a regular basis.
The skilled trainers can assess your specific needs and design an appropriate fitness programme for you.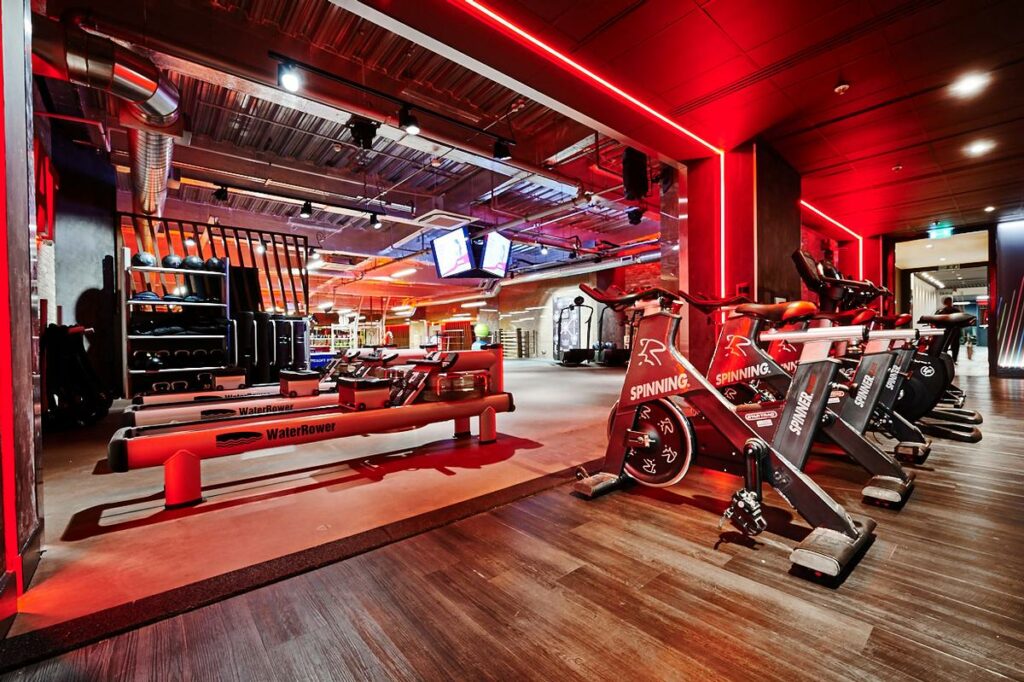 GymNation
GymNation's new Sharjah location will include over 500 pieces of Matrix equipment as well as everything else you need for a fantastic workout.
They will be open 24 hours a day, seven days a week. As a result, no matter what your work schedule is, there is no excuse for missing a day.
The workout studio will have a completely separate gym and exercise studio for women. When GymNation opens, you will be able to enrol in the following classes.
The location and contact information will be made available on social media and the official website in the near future.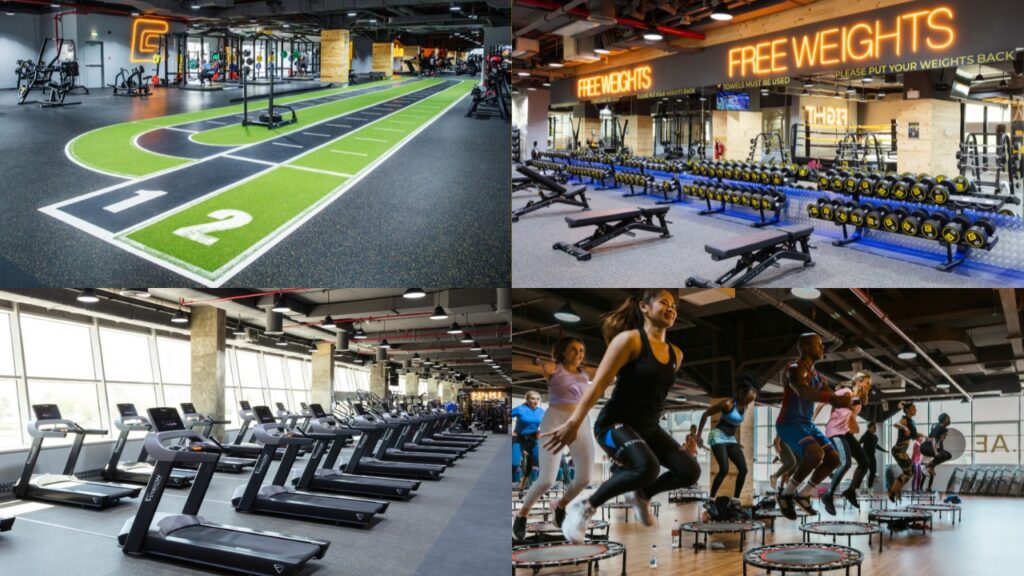 Altitude
Address: Sheikh Mohammed Bin Zayed Road, Near Tasjeel Auto Village
Phone Number: +971-6-548-7777
They focus on more than simply the exercise programme at Altitude. It is about changing your way of life and working with certain goals and ambitions in mind.
The Altitude staff will assist you in changing your perception of a healthy lifestyle, and you will have the energy to attain your goals in no time.
There is also a swimming pool, tennis court, and basketball court. It is more than simply a place to exercise or go to the gym; it is a way of life. The Gym has a combined exercise facility as well as a ladies-only practise space, all of which are designed around unique levels and private routes.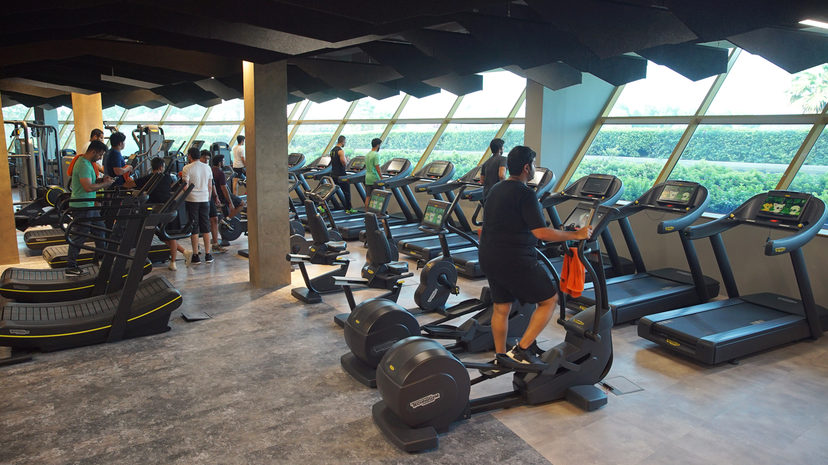 Venue3 Health Club
Address: Aliya Tower, opposite Sahara Centre, Al Nahda
Phone Number: +971-56-157-8538
Swimming consistently improves cardiovascular fitness, muscle strength, and endurance, as Venue3 Health Club is aware. They created a swim class curriculum to enable students of all ages and abilities understand the five developmental components of swimming: coordination, technique, endurance, comfort, and speed.
Swimming is a low-intensity workout that may be incorporated into your normal fitness routine or used as a kind of cross-training. If necessary, you can request personal training sessions or swim independently.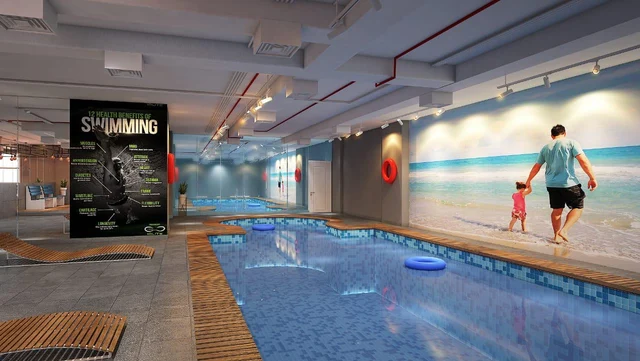 Fit 4 u GYM
Address: Al Qasimia – Al Nud – Sharjah – United Arab Emirates
Phone Number: +971 50 912 2000
Fit 4 u GYM is one place in Sharjah where you might get help. Every visitor can enhance their health by using free weights to build muscles, losing excess weight by exercising with the proper equipment, and increasing their strength and endurance indices.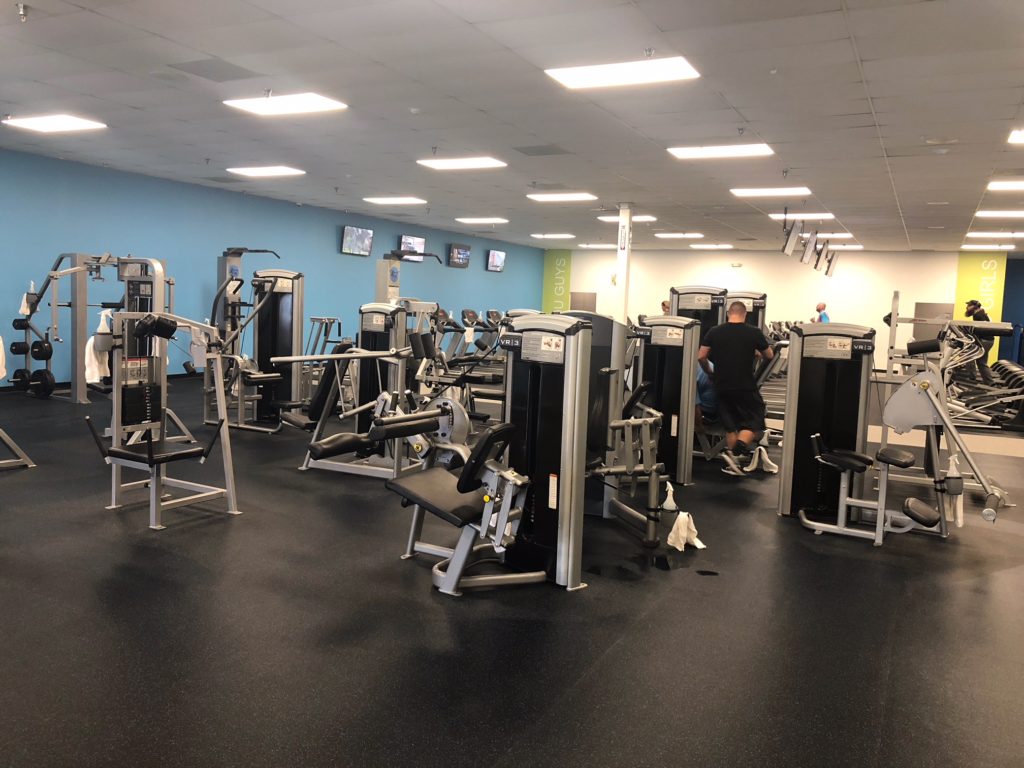 Powerhouse Gym
Address: Emirates Tower, HC Floor, near Sahara Centre
Phone Number: +971-6-525-5574
With a history spanning more than 45 years, it is one of the world's most important gym businesses. Mike Tyson, Alex Rodriguez, Dwayne "The Rock" Johnson, and Jerome "The Bus" Bettis have all visited this gym and liked its features.
In addition to sessions for heart-pumping workouts like aerobics, they offer Zumba and cycling. Furthermore, it is undoubtedly appropriate for anyone looking for a true full-body workout.+-
Body and Soul Health Club
[
icon name=location-arrow] Address:
Al Dana Tower, Corniche Street
Phone Number: +971-6-554-0080
The Body and Soul Health Club Sharjah, located on Corniche Street, offers first-rate amenities, including a first-rate gym. Abs Core, Aero Step, Circuit Training, Combat, Core Blast, Core Plus, Dumbbell Blast, KO8, Tabata, and TRX are just a few of the unique workout programmes devised by experienced trainers. Visit the gym and, with the assistance of trainers, determine the programme that best suits your body type and routine.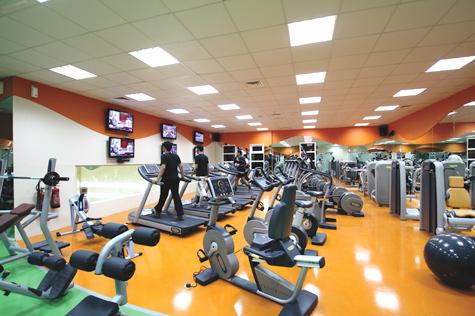 We Are Fitness
Address: SARH AL EMARAT – Corniche St – Al Majaz – Al Majaz 3 – Sharjah – United Arab Emirates
Phone Number: +971 6 554 4266
We Are Fitness has grown to become one of Sharjah's finest gyms, thanks to the acquisition of Emirates Sail Health & Fitness Club and Sarh Al Emarat Health & Fitness Club throughout the years. For more than 10 years, these facilities have assisted members in achieving their dietary and physical fitness goals.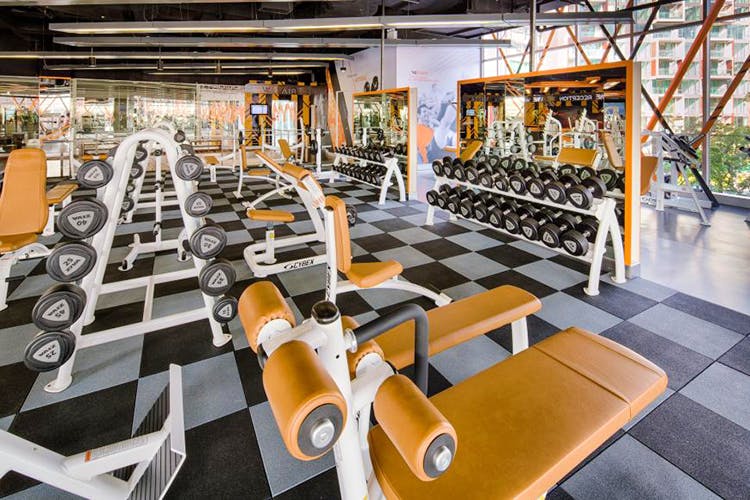 Toronto Star Body Building
Address: Showroom No 3, The Grand Avenue – Nasseriya – 126 Al Qasimi St – Al Sharq – Al Nasserya – Sharjah – United Arab Emirates
Phone Number: +971 6 543 3633
Toronto Star Body Building is becoming increasingly trendy. When expert trainers construct specific programmes for you, your body type will be taken into account, allowing you to achieve the best results.
The gym has all of the cutting-edge equipment required for CrossFit, strength training, and other activities.