It is always a blessing to have insurance coverage for unforeseen problems. Having motor insurance in Sharjah helps protect car owners against unforeseen charges such as payments for fixing damage to their automobile after a collision, any litigation that may ensue, and other expenses. In light of this, you can contact a few Sharjah-based vehicle insurance agencies for rates when your policy expires.
OMAN INSURANCE COMPANY (OIC)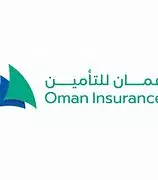 Vehicle insurance OIC Sharjah provides two options: a third-party liability insurance plan and comprehensive automobile insurance.
Third-party insurance protects against harm and losses to third parties in the event of accidents. In contrast, the former offers full insurance protection with various advantages and additional covers. Both insurance policies additionally provide extra coverage. The following numbers can be called, or the office can visit them in person to learn more about them.
Location:
Ground Floor of Majestic Tower on Al Khan Corniche Street in Sharjah
Contact:
+971-6-593-4180
Timings:
Monday through Thursday, 8 a.m. to 5 p.m.; Friday, 8 a.m. to 12:30 p.m., 2:30 p.m. to 5 p.m.
AL AIN AHLIA INSURANCE COMPANY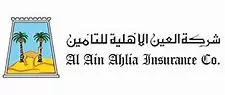 Our second choice for car insurance in the area is the Al Ain Ahlia Insurance Company, which has many branches in the UAE, including one in Sharjah. Every auto insurance policy offered by the company is written in a manner accepted by the Ministry of Economy and Commerce.
Al Ain Insurance provides third-party insurance, which covers property damage and physical injury (up to an unlimited amount) as part of its motor coverage.
Location: Al Reem Plaza in Corniche Al Buhaira
Contact: +971-6-575-3440
Timings: 8:00 a.m. to 4:00 p.m. (Friday and Saturday)
SHARJAH INSURANCE COMPANY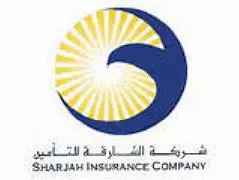 In Sharjah, this is a well-known auto insurance provider. Sharjah Insurance Company provides third-party and comprehensive insurance from its main office in Al Mamzar and a branch office on Al Arouba Street.
From its name alone, it should be clear that the comprehensive insurance plan provides a wide range of benefits, including compensation for loss or damage to both the insured party and the claimant. On the other hand, a third-party insurance plan exclusively covers the claimant's loss or damage.
Location: Corniche Al Mamzar, Al Khan, first and second floors of the Al Raha Tower (head office)
Contact: +971-6-519-5666
Timings: Monday through Thursday, 8:00 am–5:00 pm; Friday, 8:00 am–12:00 pm
ALIA INSURANCE BROKER LLC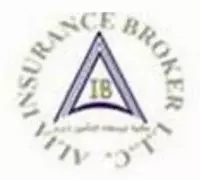 Those searching for auto insurance providers in Sharjah could also consider Alia Insurance Broker LLC. The following documents are necessary to obtain comprehensive and third-party insurance coverage: a copy of the driver's licence, a copy of the vehicle registration card or the letter confirming the purchase of the automobile, an Emirates ID, and a Passing Paper.
Additionally, policyholders are urged to renew their coverage two months before their vehicle's registration runs out. Renting a car service for as long as 10 days while a claim is settled and Oman coverage is optional.
Location: Al Ghanam Business Center, Al Khalidiya Road, in the Al Majaz neighbourhood.
Contact: +971-6-568-7474
Timings: Monday through Thursday, 8:00 am to 7:00 pm, 8:00 am to 1:00 pm on Friday, and 5:00 pm to 7:00 pm on Saturday.
AL BUHAIRA NATIONAL INSURANCE COMPANY (ABNIC)


Due to its vehicle fleet insurance service, Al Buhaira National Insurance Company's motor insurance is well-known among both large and small enterprises when it comes to auto insurance in Sharjah, United Arab Emirates.
ABC provides adaptable insurance coverage for fleet operations from small fleets to big corporate clients. You must phone or visit them in person if you want further information about how much insurance costs in Sharjah with this firm.
Location: Sharjah, Al Buhaira Tower, Khalid Lagoon, and Buhaira Corniche
Contact: +971-6-517-4444
Timings: 8:30 am to 5:00 pm, Sunday through Thursday.
ABU DHABI NATIONAL INSURANCE COMPANY (ADNIC)


The last company on our list of Sharjah's top auto insurance providers is ADNIC. Additionally, Sharjah is home to a branch of the Abu Dhabi-based business. In addition to an Orange Card programme for drivers, the Abu Dhabi Insurance Company's Sharjah branch offers all varieties of general auto insurance. They offer 24-hour coverage anywhere, medical bill reimbursement, and other benefits as part of their Personal Accident Insurance policy for individuals.
Location: New Al Taawun Road in Sharjah
Contact: +971-6-568-3743
Timings: 08:00 am to 04:00 pm | Closed on Friday and Saturday
That concludes our evaluation of Sharjah's car insurance providers. You could also receive a traffic ticket if you operate a vehicle in Sharjah without insurance. A list of Sharjah traffic fines may aid you in remaining vigilant and avoiding committing additional driving infractions.