Thumbay Hospital Daycare, University City Road, Muweila, Sharjah in Muwailah, Sharjah, UAE Customer Care Phone number, Address, Email, Opening Hours, Website, Services and Social Media
Clinic in Sharjah
Thumbay Hospital Muweila in Sharjah, A Clinic is a health care center where you receive routine preventative care when you are healthy or visit your Doctor/Primary Care Provider when you are sick. A clinic is smaller than a hospital where patients are less sick and do not stay overnight.
Address: University City Rd , Muwailah, Near To Sharjah Blood Bank & Adnoc Petrol Pump – Sharjah – United Arab Emirates
Phone Number: 97165449444
Email: info@thumbayhospital.ae
Hours: Monday – Saturday: 7am-11pm,Sunday: 2-10pm.
Website: Thumbay Hospital Daycare, University City Road, Muweila, Sharjah
Direction: View Google direction here.
About

Thumbay Hospital Day Care is the latest addition to Thumbay Group's healthcare division. It is a state-of-the-art multi-specialty facility envisioned as a center housing all major specialties under one roof, where treatments and procedures are being offered to Thumbay's patients as Day Cases – meaning no overnight stay in the hospital is necessary and patients can rest and recuperate in their own homes. Fully-equipped laboratory, advanced radiology services with ultrasound and x-ray facility, and trained personnel ensure optimum patient safety and satisfaction.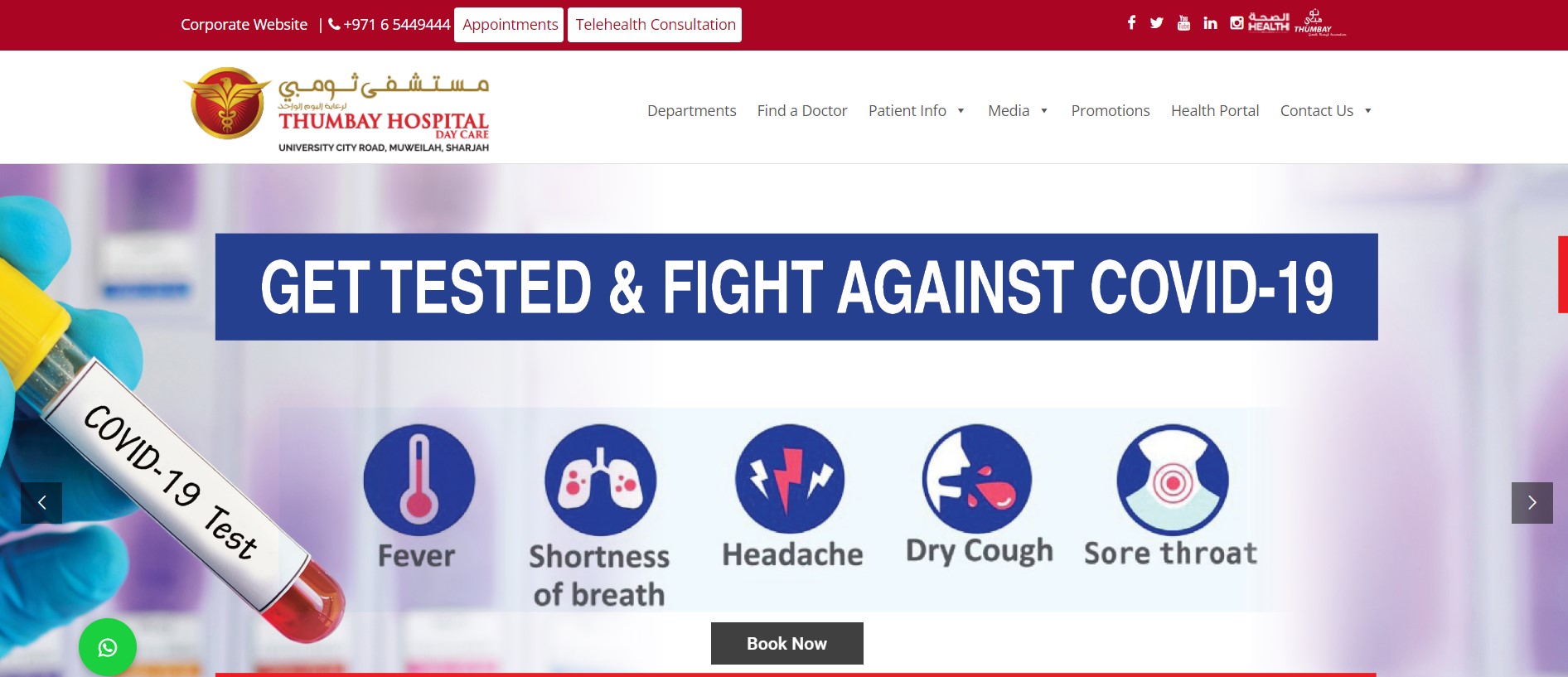 Thumbay Hospital Service
Accessibility
Wheelchair-accessible car park
Wheelchair-accessible entrance
Thumbay Hospital Departments
Anesthesiology
Dental
ENT
GP Services
General Surgery
Internal Medicine
Obstetrics & Gynecology
Orthopedics
Pediatrics
Radiology
Urology
How to Book an Appointment Thumbay Hospital
Enter the details (Name, Mobile Number, Email, Select Department)
Click Submit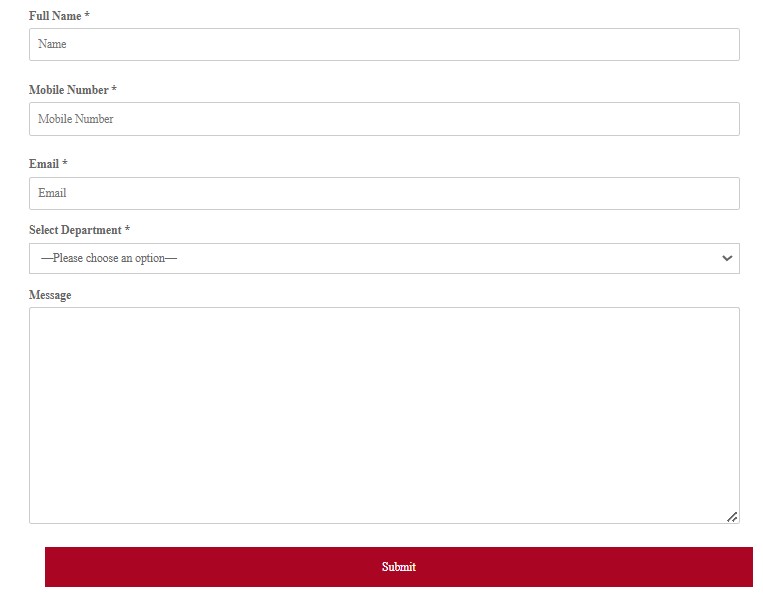 View the Best Clinics in Sharjah, UAE through the above link.
How to Reach Thumbay Hospital Daycare, University City Road, Muweila, Sharjah by Bus Stop / Metro / Taxi?
Nearby Bus Stop
Nearby Metro
Al Nahda Metro Station
Salah Al Din Metro Station
Stadium Metro Station 2
Taxi
Union Taxi
Gharnada Taxi
Gulf Taxi
View the List of Fertility Centers/ Clinics in Sharjah, UAE Address, Phone Number, Email and Website through the above link.
Contact on Social Media
Gallery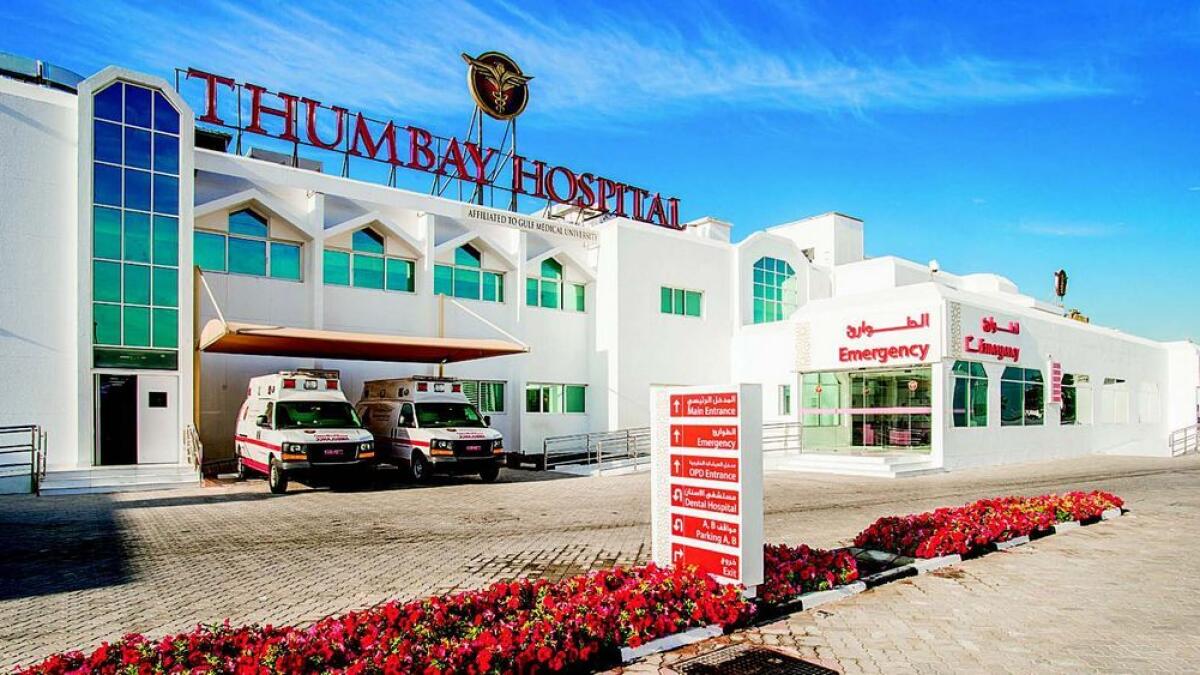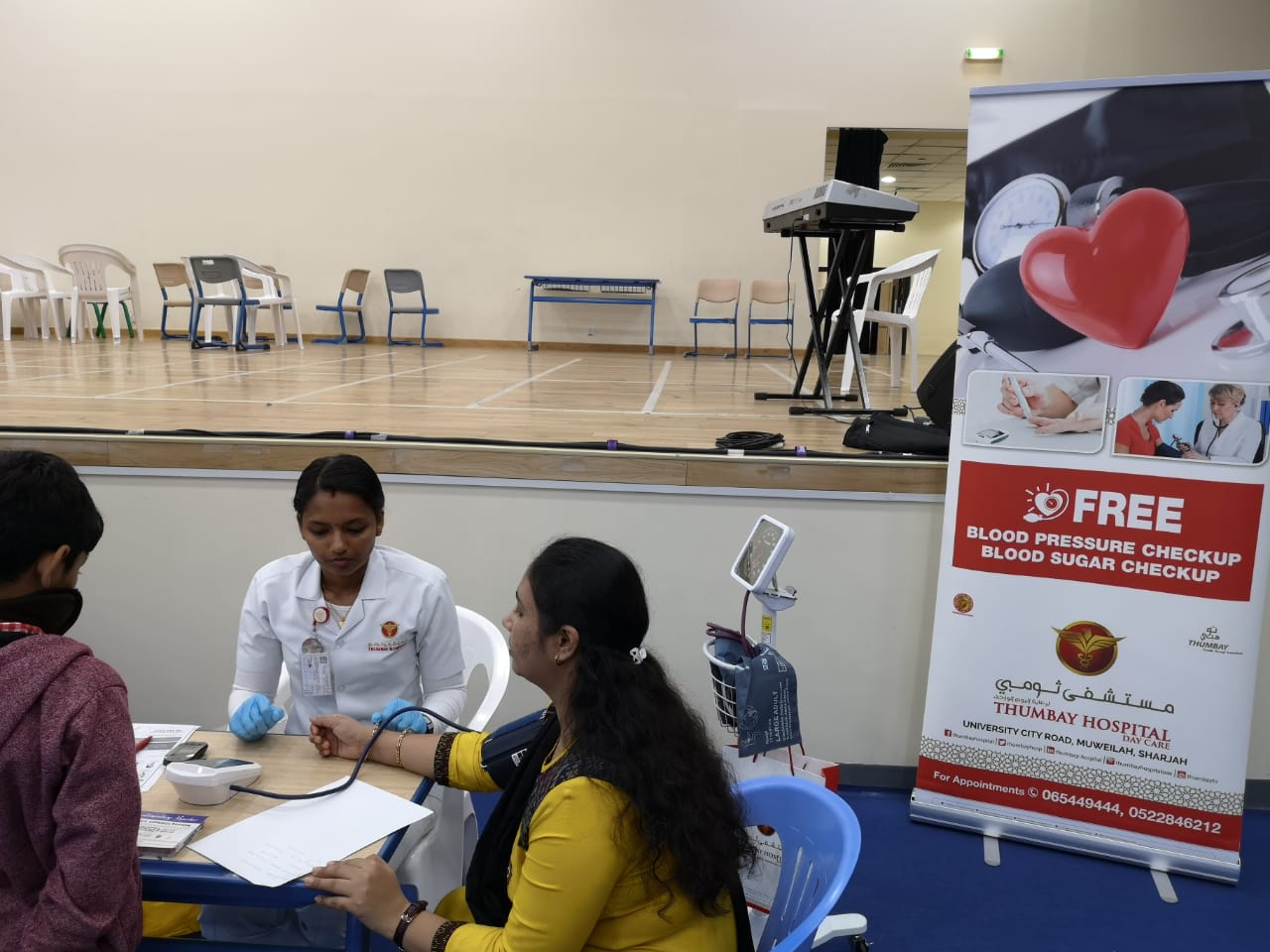 Is there any problem/complaint with reaching the Thumbay Hospital Daycare, University City Road, Muweila, Sharjah in Muwailah, Sharjah, UAE Address or Phone number? Please report any issues using the below comment form.