Today, Majid Al Futtaim, the company that runs Carrefour in the United Arab Emirates, announced its advertising campaign for the holy month of Ramadan. This year's campaign marks an investment of more than AED110 million, an increase of 80% from the previous year. Dr Hashim Al Nuaimi, Director of the Customer Protection Department at the Ministry of Economy announced this during a visit to Carrefour's Hypermarket in City Centre Sharjah. The initiative's subject is "Taking Care of This Ramadan." Customers can get discounts on up to 12,000 products, including up to 77% off food items and 50% off non-food items. Customers will also be able to provide in the spirit of helping those who are less fortunate. Carrefour makes it simple and affordable for anyone to perform philanthropic gestures like:
Sharjah City Centre shops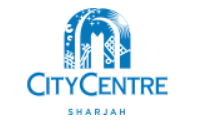 Creating a shopping centre not only improves the social environment of the place and encourages the development of businesses around it. The expansion of enterprises nearby is aided by constructing a Sharjah city centre shop, which also helps the social climate of the neighbourhood. It is untrue that a shopping centre impacts local trade; rather, it stimulates them to be better. Shopping centres improve the growth of the area where they are located. In addition, there is an audience for both channels (modern channel and traditional channel) to continue, according to the research of the shops in the heart of Sharjah.
Shopping from Sharjah city centre shops gives the best experience.
Sharjah city centre Vox cinema:
The VOX Cinemas in City Centre Sharjah is the place to go whether anybody can watch the newest superheroes save the world on a large 20m-wide MAX screen or enjoy a premium movie experience with gourmet food on reclining leather chairs. This enormous complex has 12 fantastic screens, and all the amenities could be needed to make a night out extremely memorable. Do not abandon the children. The rich KIDS experience may help the little ones feel safe and happy
In a bright and enjoyable setting while they watch their favorite characters on the big screen, and it's not only for movie buffs. The mall, which has recently been renovated to make it lighter, brighter, and more alluring, features the theater complex right in the middle. Parking is simple, with more than 1400 parking spaces and a wide variety of shops and outlets.
Feel the unique experience in Sharjah city center vox cinema 
Best Food Court
The ideal snack exists for every movie. Watching VOX Cinemas' assortment of food will wonderfully complement the experience and drink, whether it's sweet or salty popcorn, chocolate sweets, or something a little more upscale. Order in advance with the VOX Cinemas app, and have lunch waiting for everyone when they arrive – no stress, no lineups! Choose from a vast
Selection of goodies at places like:
Desi Special: is a tempting array of hot and sour Indian foods, including onion bhaji and dal vada. Try an Indian Tadka with a spicy spin on that movie classic and a mouthwatering seekh kabab hot dog.
Fresh & Flavorful: great healthy selections that don't sacrifice on taste, like Parmesan truffle fries or a Reuben hot dog.
Candy Bar: Satisfy the sweet desire with delectable delights like savory and sweet popcorn or various candy bars.
Address: Sharjah city centre – Al Wahda Road – Industrial Area – Al Nahdha – Sharjah – United Arab Emirates(Google Map Location)
Phone: 800 73232
Opening hours: Saturday-Wednesday (9:00 am to 12:00 midnight)
Thursday (9:00 am – 1:00 am) Friday (8:00 am – 12:00 Noon / 1:30 pm – 1: am)