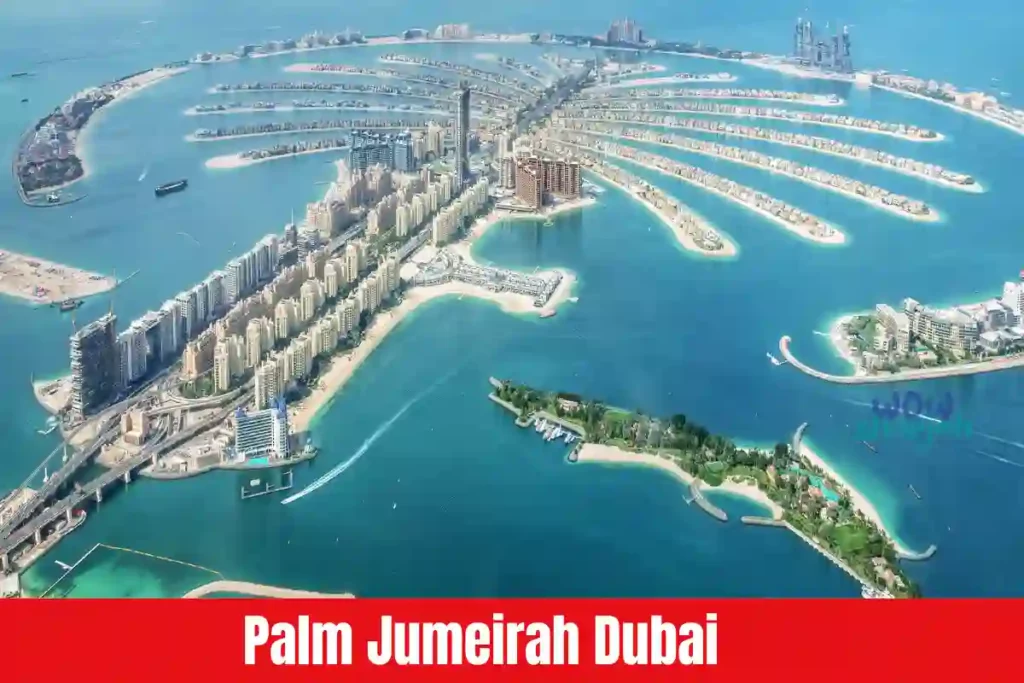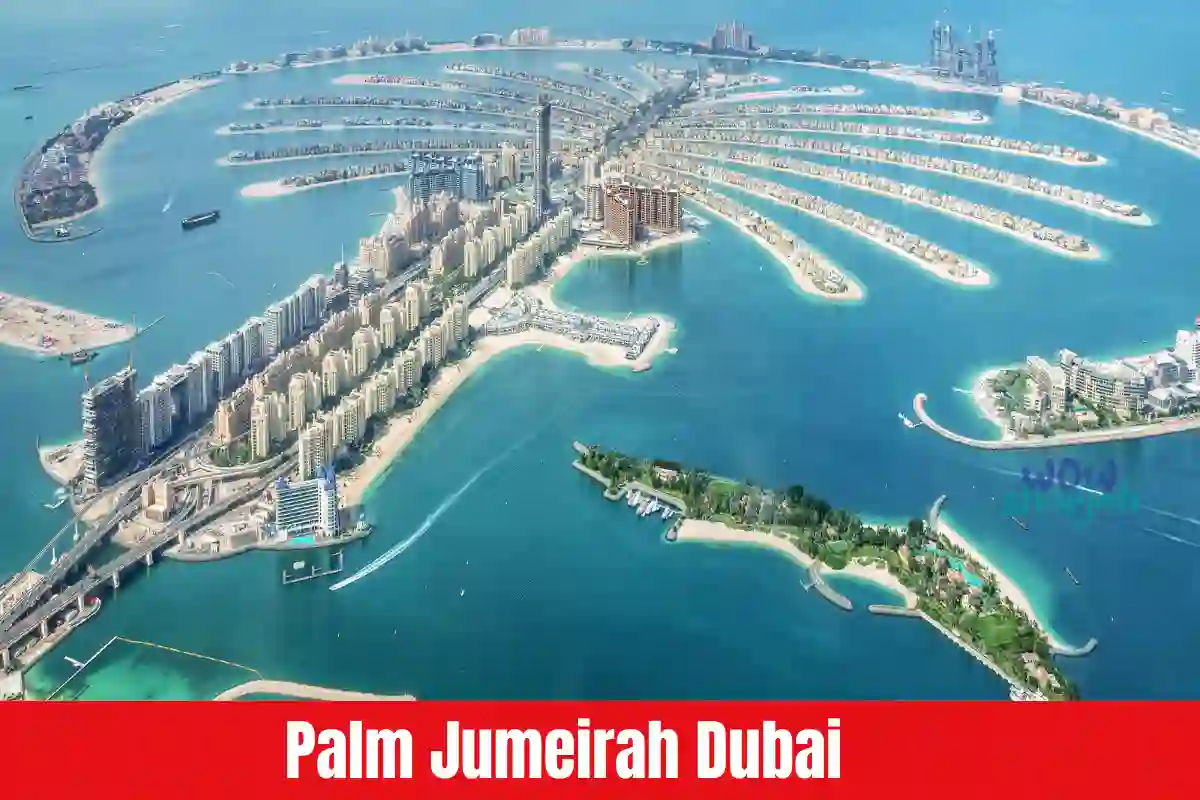 Palm Jumeirah is the largest artificial island in the world and is renowned for its opulent hotels and residences. But there's much more to this magnificent engineering achievement than first meets the eye. 
Facts about the Palm Jumeirah
The Palm Jumeirah project took six years to complete once the development activities got underway in 2001. A local real estate firm, Nakheel, carried out the development of Palm Jumeirah. With their years of expertise and understanding, Helmen Hurley Charvat Peacock proposed Palm Jumeirah's distinctive architecture, which has since become one of Dubai's most recognizable monuments.
By 2004, the fundamental framework had been established, and by 2006, the island was ready for building.

About 75% of the properties were turned over to owners just a year later, in 2007, when the first residents of Palm Jumeirah arrived.

500 households

had settled in Palm Jumeirah by the end of the same year.

The Crescent has

28 hotels

open for business by the end of 2009.

To be planted in the Palm Jumeirah area, almost

12,000 trees

were cultivated in a nursery.
Faces of Palm Jumeirah in General
The island has many assets, including these

opulent hotels

in Palm Jumeirah Dubai, thanks to technological advancement and top-notch research.
The cost of the project's

construction is one of the most remarkable statistics and numbers about Palm Jumeirah

. According to estimates, building the magnificent Palm Jumeirah

cost $12 billion

.
Palm Jumeirah has also altered the standard of living. On Palm Jumeirah, there are

several rental apartments

with sea views where occupants may take in the

tranquil Arabian Gulf views.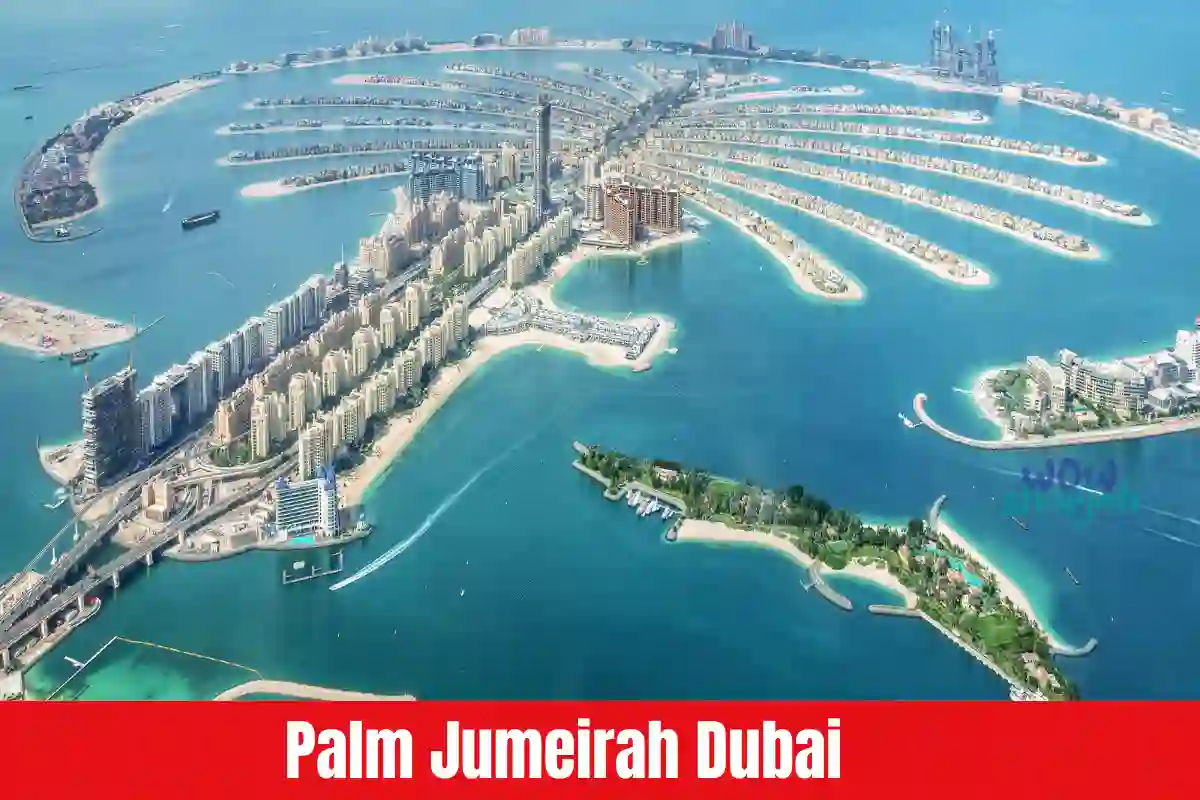 Palm Jumeirah facts that are less Known
Palm Jumeirah is one of three islands that make up the Three Islands Project, along with

Palm Jebel Ali and Palm Deira

.

Compared to Palm Jumeirah, Palm Jebel Ali is larger.

Visitors can go

skydiving at Palm Jumeirah from 6000 feet in the air

or take a Dubai helicopter trip to circle the island.
Fun Facts About the Palm Jumeirah
Want to know the size of the Palm Jumeirah? Who are the well-known famous people who live in Palm Jumeirah? Fasten your seatbelts as we unveil everything.
The fact that it cannot correctly be referred to as an island is one of the other Palm Jumeirah facts. An island is a land isolated from other ground and surrounded by water,

although Palm Jumeirah is connected to Dubai by a 1.4-kilometer bridge

.

A 2 m wall made of the sand and rock used in the Palm Jumeirah development is reported to be able to circle the globe three times.

One of the most intriguing facts about Palm Jumeirah is that it has a total area of 5.72 sq. km., equivalent to 600 football fields. Yes! It took more than four years to construct

Wembley Stadium

, the biggest football stadium in the world. 

However, the entire island,

which can house hundreds of football stadiums

, was built in just six years.

Additionally, a

monorail runs

from Palm Jumeirah to Dubai's coast for transportation needs. Every day, it carries more than

20,000 passenger

s. 

In addition, there is the Palm Jumeirah tunnel, a

6-lane bridge connecting the crescent with The Palm's trunk.

Bollywood actor Shahrukh Khan owns a six-bedroom villa on Palm Jumeirah, and the wealthy location is where he likes to spend his staycations.
Hotel Reservation 
Hotel Reservation Advice
Without the ideal hotel, no vacation is complete. You must choose the perfect lodging to organize a trip that will live long in the memory. Learn how to make the best hotel reservations for your needs, whether you are planning a family vacation, going on a romantic getaway, or just needing some time to yourself.
What aspects should you prioritize while picking a hotel?
It's critical to consider your desired vacation experience when selecting your hotel. Family travelers should reserve ample accommodation, whereas couples might only need a little space. When traveling with a companion, you might become more interested in amenities like hot tubs, so be sure to use the correct search parameters based on the kind of experience you're looking for. In addition to star ratings, reviews, and proximity to specific destinations, there are filters for several features and amenities.
Atlantis, The Palm offers first-class service
The 5-star Atlantis, situated on Dubai's Palm Jumeirah Island and has a private sandy beach, provides breathtaking views of the Arabian Gulf. It offers a sub-aquarium.
Free entry to the Aquaventure water park, and free entrance to the Lost Chambers Aquarium. Throughout the entire building, free WiFi is accessible.