Khalid Lagoon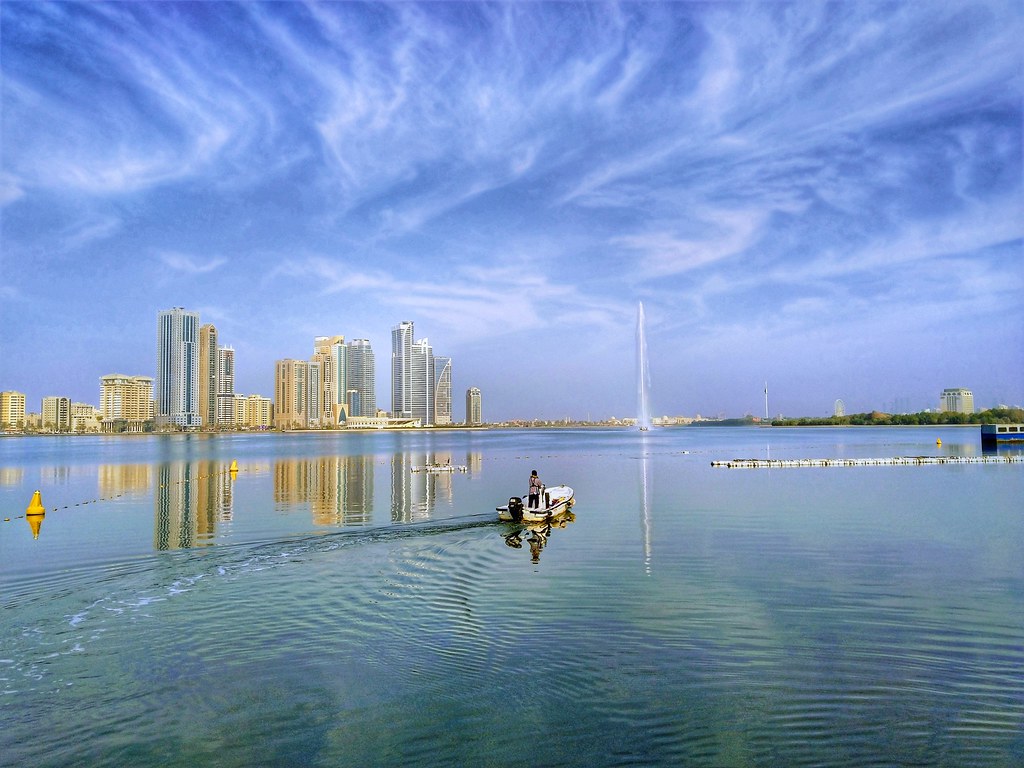 Khalid Lagoon is an artificial lagoon with a water surface area of 1,720,000 square hectares where you may also stop for a picnic with your family. Abra boat rides and Sharjah Fountain light and musical presentations are also available.t
Sharjah's Khalid Lagoon and Corniche area are one of the earliest known gulf communities, with some present residents tracing their ancestors back to the beginning.
Al Montazah Amusement and Water Park, Al Majaz Amphitheatre, and Flag Island, which boast the world's seventh tallest flagpole, lots of design areas, and a restaurant, are also located in the Khalid Lagoon area.
Attraction at Khalid Lagoon
In the lagoon's centre, there is a water fountain. Walking around the region, one may appreciate the numerous distinctive aspects of the Khalid Lagoon Corniche, which runs to roughly 17,000 feet (5 km) and is surrounded by a verdant landscape that encompasses the lagoon from all sides; the surrounding walking track is utilised for walking and running sports.
The area around the lake is brightly illuminated, making it easy for everyone to enjoy the day and nighttime leisure time there. The Khalid Lagoon water fountain reaches heights of 100 metres, making it the world's third highest fountain behind the Jeddah (KSA) Fountain (276 metres) and a Swiss fountain of 130 meters.