ACRES Middle East in Sharjah, UAE Address, Phone Number, Email, Website and Services
Date: 24 – 27 November 2022
Time: Daily from (9:00 – 5:00)
Location: Sharjah
Address: Sharjah Expo Centre, Sharjah, United Arab Emirates
Contact Number: +971 50 118 6265
Email: info@acresme.com
Opening Time: Daily from (9:00 – 5:00)
Website: http://www.acresme.com/
Direction: View Google Direction here
 About ACRES Middle East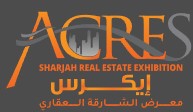 Estimated Value: US$ 250 billion
The Real Estate sector is considered the first operational instrument for various economic and social sectors of any developmental plan because of its works, activities and projects. In this scenario, a dynamic platform that caters to the needs of the Real Estate sector is essential, and Acres will be your best bet to showcase your projects and services.
View the Book Your Stand in ACRES Middle East through the above link.
Exhibitors
Property Developers
Real Estate Agents
Insurance Services
Legal Consultants
Property Landlords
Banks & Financial Institutions
Engineering Consultants
Landscape Consultants
Governmental Institutions
Subcontractors
Building material Companies
Project Management Companies
Information Technology Providers
Investment Management Services
Architectural & Interior Design Services Companies
Contact ACRES Middle East on Social Media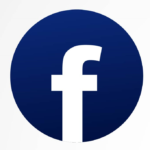 The OIC Halal Middle East Exhibition & Congress is the only exhibition of its kind in the region, by having a congress from its launch edition and leading Halal trade association and authorities.
In the 2nd edition a series of specialized workshops focusing on the Halal industry, and also a complementary show ?Kitchen Equipment Middle East? was added which further enhanced the show.
For the 3rd edition, the show will further widen its scope by bringing Halal pharmaceuticals, Halal services, Halal ingredients and Halal Finance. The region has always been in the focus of the global Halal industry for its oil-powered economies, unique geographical location and religious composition.
The global Halal industry is also keenly watching the developments in the GCC, which had announced that they are considering making it mandatory for all meat imported into the region to carry a Halal stamp.
A set of guidelines for Halal certification bodies in the UAE is also in the works, apart from a unified code for Halal products that is valid for the whole of GCC. Aiming to share the limelight and capitalize on the global attention, the Halal Middle East exhibition and congress is expanding its focus from just being a food event to cover everything that is Halal.
Now, for its second edition, Halal ME will not just be a comprehensive sourcing point for all Halal products, from food to pharmaceuticals and insurance to tourism, but assumes vast significance as it is being held in a country that is set to shape future Halal trade.