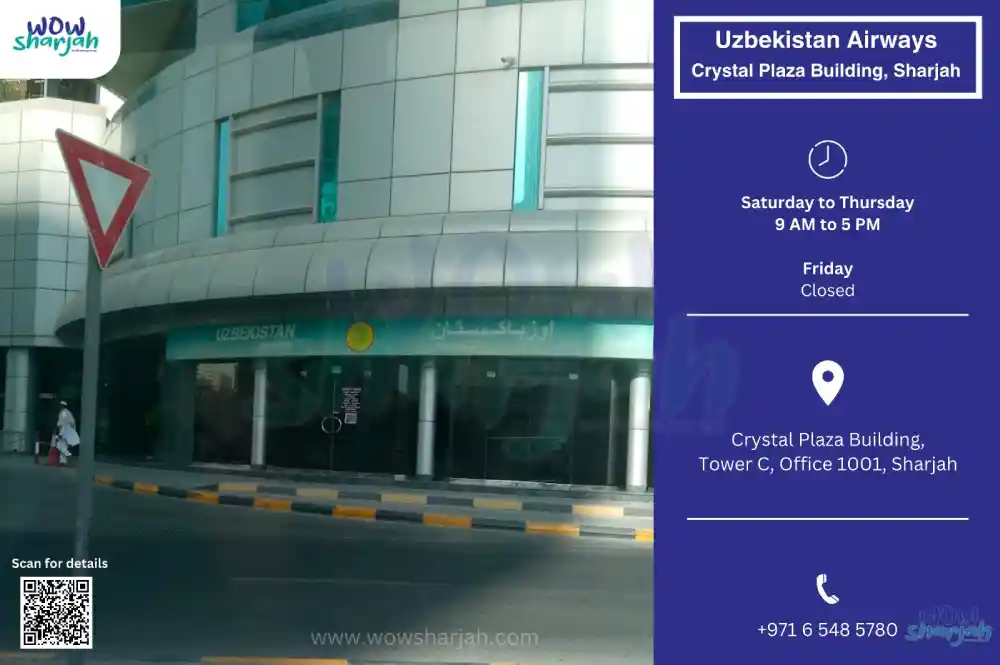 Uzbekistan Airways in Crystal Plaza Building, Sharjah Address, Phone Number, Email, Website and Book a Flight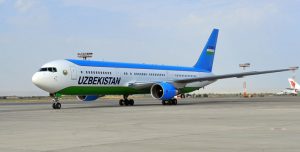 Address: Crystal Plaza Building, Tower C – office 1001 – Sharjah – United Arab Emirates
Contact Number: +971 6 548 5780
Email: info@uzairways.com
Opening Time: Saturday to Thursday: (9 am -5 pm), Friday – Closed
Website: https://www.uzairways.com
Direction: View direction here
About Uzbekistan Airways

Airways OJSC National Air Company, operating as Airways, is the flag carrier airline of Uzbekistan, headquartered in Tashkent. From its Tashkent International Airport, the airline was established on 1992 , the airline serves a number of domestic destinations; the company also flies international services to Asia, Europe and North America.
The National air Uzbekistan has been recognized as the best Airways of aircraft Boeing 787 Dream liner in the world. According to the results it's providing 100 % of safety and regularity of flights on this type of aircraft. The Company has awarded the NAC for successful and safe exploitation of aircraft of this type, perform the flights to Dubai, Delhi, Amritsar, Istanbul, Tel-Aviv, Seoul, Frankfurt am Main, Moscow, Kuala-Lumpur and Singapore, as well as to New-York via Riga. New-York – Tashkent" on aircraft "Dreamliner", were realized in the industry during passed years. The infrastructure of airports was modernized, fleet was completely renewed, new types of aircraft . New routes were opened, new terminals with high capacity w, advanced technologies  implemented.
 Air Traffic Control have been put into  airports as well as new air navigation system. Each aircraft in the sky of Uzbekistan is under supervision of highly skilled traffic controllers of the Center "Uzaeronavigation".
All 11 airports of the republic have 'International' and are equipped by reliable and perfect screening. Modern passenger terminals are fitted out by all comfort facilities , get the international standards. There is departure hall improved comfort level "Business Lounge Uzbekistan airways" in the capital's airport.
List of Airlines in Sharjah, UAE
View the List of Airlines in Sharjah, UAE Address, Phone Number, Email, Website and Services through the below table.
Contact Emirates Airlines Sharjah Office on Social Media