Tajmeel Medical Center in Industrial Area, Sharjah, UAE Customer Care Phone number, Address, Email, Opening Hours, Website, Services and Social Media
Clinic in Sharjah
A Clinic is a health care center where you receive routine preventative care when you are healthy or visit your Doctor/Primary Care Provider when you are sick. A clinic is smaller than a hospital where patients are less sick and do not stay overnight.
Address: Industrial Area – Muwailih Commercial – Sharjah – United Arab Emirates
Phone Number: +971 4 399 9939
Email: info@tajmeel.ae
Hours: Monday- Thursday: 9.am to 9.pm- Friday: 11am to 7.pm, Saturday – Sunday: 9.am to 9.pm
Website: https://tajmeel.ae/specialities/dermatology-clinic
Direction: View Google direction here.
About Tajmeel Medical Center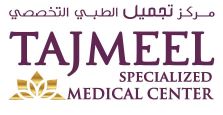 Tajmeel Medical Center is an initiative towards helping individuals in fulfilling the choice of staying in good health through its multi-specialty health care services. The Medical center offers affordable health care services to each member of the community without comprising on the quality, safety, and the reputable standard of delivering medical services.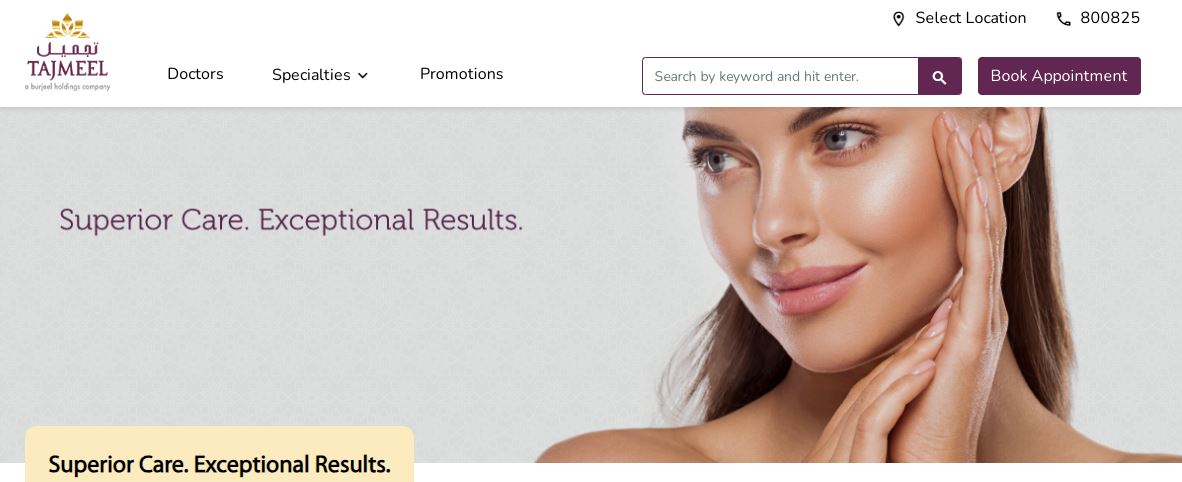 How to Book a Appointment Tajmeel Medical Center
Enter the details (Name, Gender, Email, Phone number, Captcha)
Click "book Now"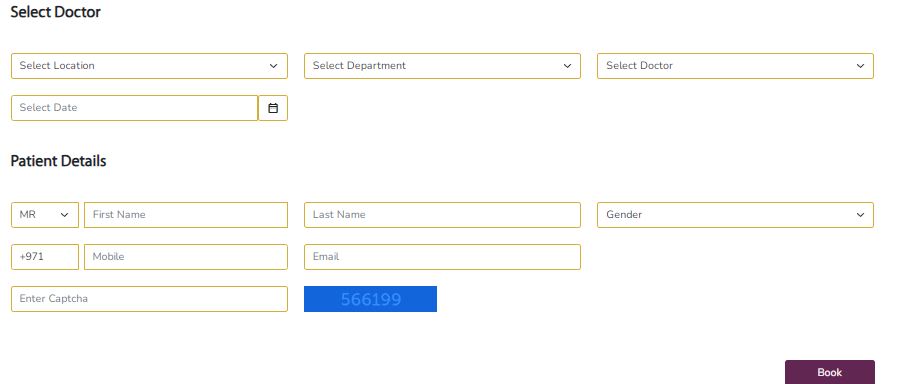 Tajmeel Medical Center Specialties
Plastic Surgery
Cosmetology
Dermatology
Specialised Dentistry
Tajmeel Medical Center Service
General Medicine
Wellness Dental Services
Orthodontics and Aligners
Pediatric Dentistry Dermatology Botox
Dermal Fillers Laser Hair Removal
Aesthetics Treatment
Facials Clinical dietician service
Sliming & body shaping
Best Plastic Surgery Center Tajmeel
| | | |
| --- | --- | --- |
| Face | Breast | Body |
| Face Lift – Full | Breast Augmentation | Brazilian Butt Lift |
| Facelift – Mini/Midface | Breast Lift | Vaser High Definition |
| Necklift | Breast Reduction | Abdominoplasty |
| Buccal Fat Removal | Male Breast Reduction (Gynecomastia) | Abdominoplasty – Mini |
| Lip Lift | Revision Breast Surgery | Arm Lift |
| Rhinoplasty | Breast Uplift (Mastopexy) | Body Lift |
| Blepharoplasty | Fat Transfer to Breast | Buttocks Implants |
| Facial Implants | | Calf Implants |
| Double Chin Liposuction | | Fat Transfer |
| Fat Transfer | | Liposuction |
| Forehead Lift | | Thigh Lift |
| Otoplasty | | |
| Perioral Rejuvenation | | |
View the Best Clinics in Sharjah, UAE through the above link.
How to Reach Tajmeel Medical Center by Bus Stop / Metro / Taxi?
Nearby Bus Stop
Nearby Metro
Al Nahda Metro Station
Salah Al Din Metro Station
Stadium Metro Station 2
 Taxi
Union Taxi
Gharnada Taxi
Gulf Taxi
View the List of Fertility Centers/ Clinics in Sharjah, UAE Address, Phone Number, Email and Website through the above link.
Jobs / Careers at Tajmeel Medical Center in  Sharjah, UAE
Click here to view the job vacancies at Tajmeel Medical Center in Sharjah, UAE
Contact Tajmeel Medical Center on Social Media
Tajmeel Medical Center Clinic Gallery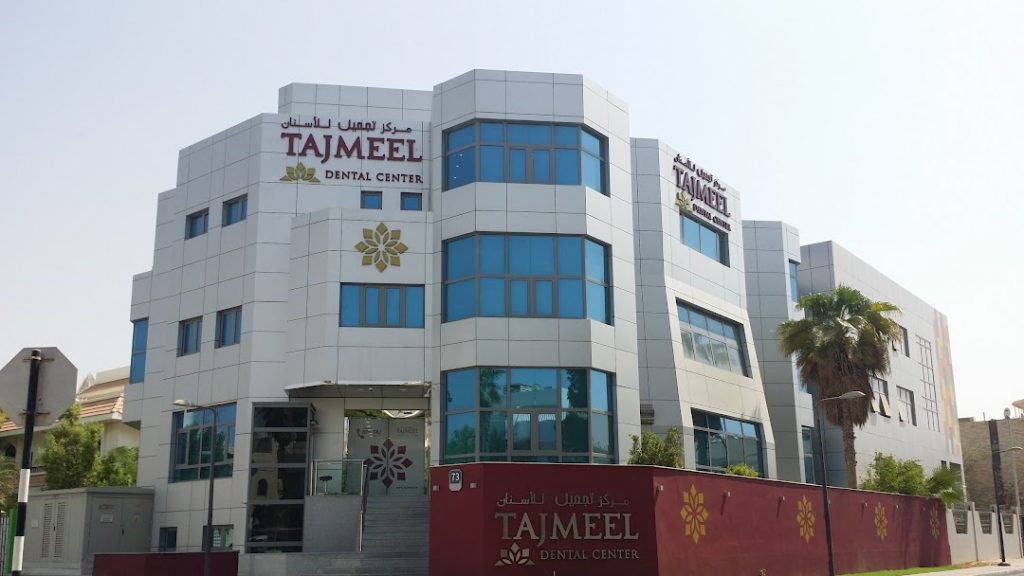 Is there any problem/complaint with reaching the Tajmeel Medical Center in Industrial Area, Sharjah, UAE Address or Phone number? Please report any issues using the below comment form.