Sharjah Wanderers Sports Club is a multi-faceted facility with sports, fitness, entertainment, and family fun.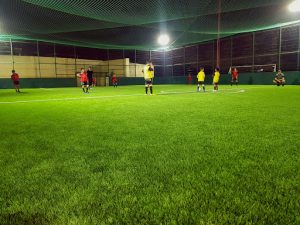 Address: Halwan Suburb – Samnan – Al Sharjah – United Arab Emirates. (Google Map Location)
Phone: +971 6 566 2105
Email: N/A
Website: https://sharjahwandererssc.com/
About Sharjah Wanderers Sports Club in Sharjah

Facebook
Opening Hours: Sunday, Monday, Tuesday, Wednesday: 8 am–10 pm, Thursday, Friday, Saturday: 8 am–12 am
Sharjah Wanderers Sports Club and Social Members Club offer a unique sport and social experience to the Expat community and families in the Middle East. Founded in 1977 by a pioneering group of expatriates, members of Sharjah Wanderers Sports Club and their guests enjoy an excellent range of sports, leisure, and entertainment experiences. Sports, Fitness, Rugby, Football, Gaelic, Golf, Tennis, Swimming, Dive, Food & Beverage, Catering, Pitch Hire, Family events, Business events, Gym, Squash, and Parties.

Back to List of Stadium in Sharjah