Mleiha Archeology Center Museum is a visitor center on the site of a Bronze Age tomb, with a multimedia archaeology exhibition & cafe.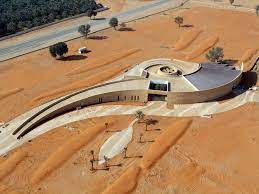 Address: Archeological Centre – Sharjah – United Arab Emirates (Google Map Location)
Phone: +971 6 802 1111
Email: N/A
Website: N/A
Opening Hours: Monday – Sunday: 9 am–7 pm, Thursday – Saturday: 9 am–9 pm
About Mleiha Archeology Center Museum
Mleiha archeological center is a good spot to visit with family. Meliha Archaeological Centre is a visitor center and exhibition based around the history and archaeology of the areas surrounding the village of Mleiha in Sharjah, the United Arab Emirates.
Back to List of Museums in Sharjah