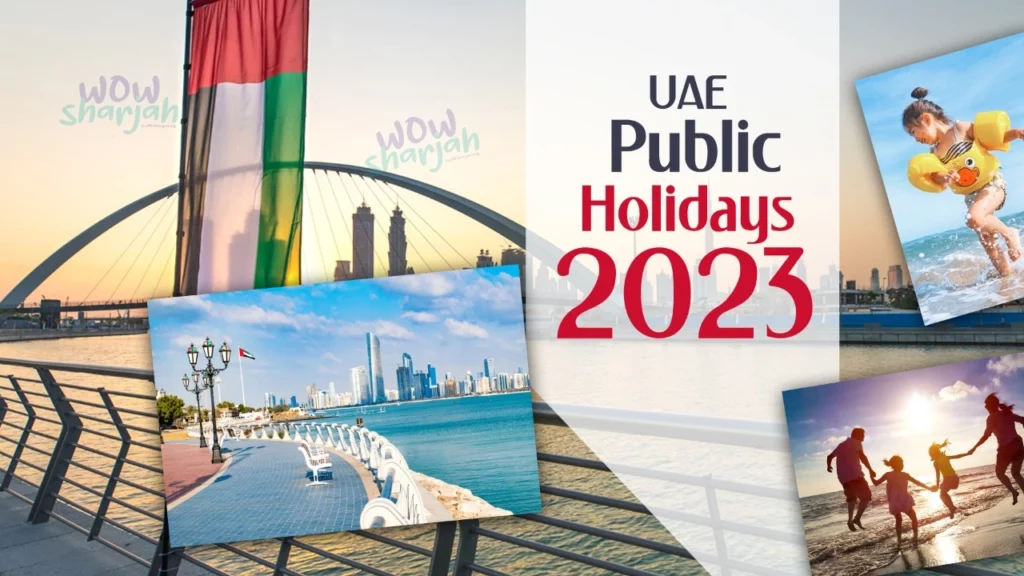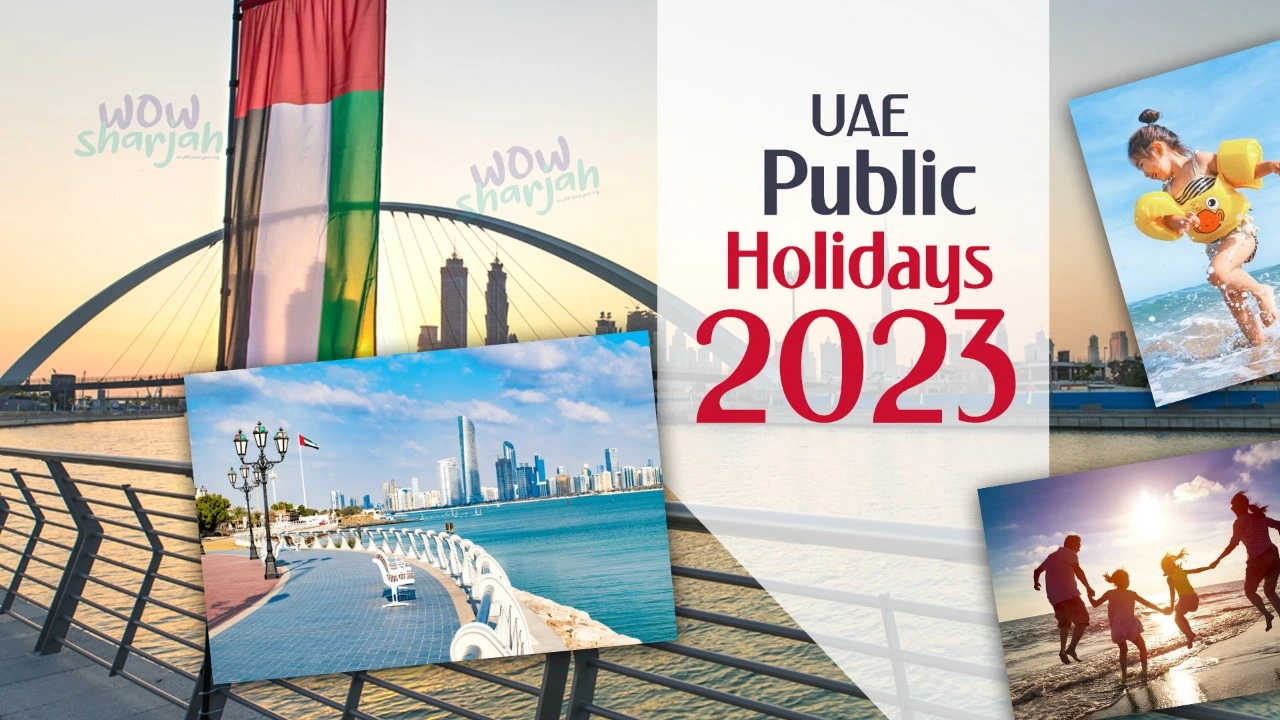 UAE public holidays in 2023: When are they?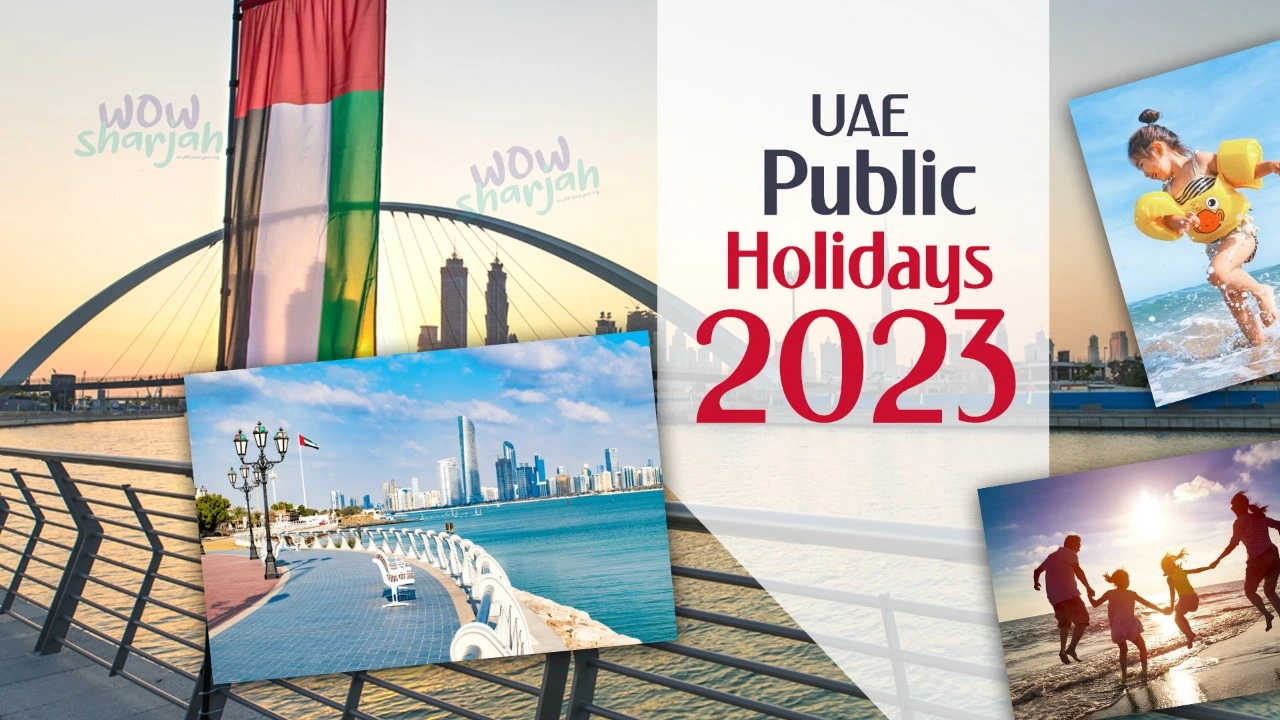 UAE Public Holidays
Eid al-Fitr commemorates Ramadan's conclusion, and is one of the most important public holidays. It starts the day after the crescent moon is seen. Therefore, the dates are simply an approximation and could change by one or two days.

During Eid al-Fitr, employees are entitled to time off, and malls and transportation providers frequently work long hours. Celebrations frequently include fireworks displays and get-togethers for gift-giving between families and friends. Additionally, you can learn more about the best festivals celebrated in the UAE and how they are observed.

There are many amazing activities to try in Dubai and the rest of the UAE so that you won't feel alone. You might obtain 33 days off using just 10 days of annual leave if you apply our helpful guide to scheduling leave for 2023.
Public holidays in the UAE during 2023
This is a list of UAE public holidays for 2023. Please be aware that this is a dynamic list.
1 January (Sunday): New Year's Day

20 – 23 April (Thursday through Sunday): Eid al-Fitr holiday

21 April (Friday): Eid al-Fitr

27 June (Tuesday): Arafat (Hajj) Day

28 June (Wednesday): Eid al-Adha (Feast of Sacrifice)

28–30 June (Wednesday through Friday): Eid al-Adha holiday

19 July (Wednesday): Al-Hijra (Islamic New Year)

1 December (Friday): Commemoration Day

2 December (Saturday): National Day

3 December (Sunday): National Day holiday
Important dates in the UAE during 2023
21 March (Tuesday): Mother's Day

22 March (Wednesday): start of Ramadan

20 June (Tuesday): Hajj season begins

21 June (Wednesday): Father's Day

27 September (Wednesday): Mouloud (Prophet's birthday)
The UAE does not observe daylight saving time; in contrast to some other nations, the time is constant all year round. Emirates of the Gulf Standard Time observe it.
UAE public holidays for 2023: Travel options
Are you considering a winter activity? See the helpful information from Time Out. Apart from that, there will be many travel possibilities in 2023.

Glamping comes to mind. There are plenty of glamping locations in the UAE, like the ultra-Instagrammable Long Beach Camping Ground in RAK, the boho-style, a family-friendly fantasy Bab Al Nojoum on Abu Dhabi's Hudayriat Island, and Kingfisher Retreat by Musk in Sharjah.

However, Dubai International Airport is among the most essential and significant transportation hubs. Your oyster is the whole wide globe.

Therefore, plan early and utilise DIA's transportation hub to your advantage if you want to maximise the UAE's public holidays this year.
UAE public holidays in 2023: When are they?
New Year's Day, which fell on a Sunday in 2023, was the inaugural holiday. After this, there will be 13 more public holidays. Eid al-Fitr, anticipated to fall on April 20, 21, 22, and 23, will be the first of these.

The first day after a month-long period of fasting and prayer during Ramadan, also marks the start of the Islamic month of Shawwal. There could be a four-day weekend because the days in question are Thursday, Friday, Saturday, and Sunday.

The second day of the seven-day Hajj trip, Arafat Day, which will occur on June 27, comes next. Eid al Adha, also known as the Feast of Sacrifice, occurs immediately after Arafat Day. It is anticipated that June 28, 29, and 30 will be used to mark one of the most significant days in the Muslim calendar.

Thus, from Tuesday, June 27, to Friday, June 30, there could be four public holidays. Considering the weekend of July 1-2, it may allow for a seven-day respite. It doesn't harm to make plans ahead of time because Dubai will only declare the precise dates for Eid al Fitr and Eid al Adha in response to pertinent moon sightings.

A public holiday will be observed on July 19 to commemorate the Islamic New Year, which falls on the first day of Muharram, the first month of the Islamic lunar calendar. The following day, September 27, is a federal holiday in honour of the Prophet Muhammad (PBUH). And finally, December 2023 will be the last month for public holidays.

Commemoration Day is on December 1st, National Day is on December 2nd, and then there is another holiday for National Day on December 3rd.
FAQ
1.How many holidays in UAE 2023?
There will be a 13 public holidays . The first of which will be New Year's Day and Eid al Fitr on April 20, 21, 22 and 23.