Times College Sharjah in Al Qasba, Sharjah Address, Phone Number, Email, Website and Services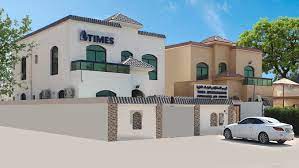 Address: 1st Floor, F Block, Al Maraya Art Centre – Al Qasba – Sharjah – United Arab Emirates
Contact Number: 971552269076
Email: info@timeseducationuae.com
Opening Time: Sunday to Thursday – (8 am – 8 pm), Friday – Closed, Saturday – (8 am – 8 pm)
Website: https://timeseducationuae.com
Direction: View direction here
About Times College Sharjah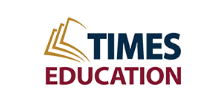 Times Education is a leading Education Institute with over 27 years of educational experience in the UAE that focuses on providing quality education and training programs. We offer Accredited Education Programs in Abu Dhabi, Al Ain, Dubai, Sharjah and Ajman.
Courses
Under Graduate
Bachelor of Business Administration
Bachelor of Commerce
Bachelor of Science
Bachelor of Arts
Bachelor of Education
Bachelor of Computer Applications
Post Graduate
Master of Business Administration
Master of Commerce
Master of Arts
Master of Computer Applications
Master of Science
Other Courses
NIOS Courses
NIOS GRADE 10TH
NIOS GRADE 12TH
PG Diploma Course
Doctorate
HND Course
View the list of College in Sharjah Address, Phone Number, Email, Website and Services through the below table.
Contact Times College Sharjahon Social Media
ACADEMICS
Colleges and Schools
Programs and Departments
Achievement Academy
General Education Program
Accelerated Master's Program
International Study and Exchange
Registrar's Services
Academic Support Center
Services and Resources
Meet the Faculty
Teaching and Research Awards
Library
GENERAL EDUCATION PROGRAM REQUIREMENTS
Information presented on this webpage pertains to the revised General Education Program requirements in effect
from the Fall 2012 semester onward. Students following undergraduate catalogs prior to the 2012–2013 academic year must adhere to the general education requirements.
Students following catalogs in effect from Fall 2012 onward must use the General Education Program Advising Worksheet.
Core Requirements
Students must successfully complete a minimum of 18 credit hours (catalogs prior to 2020–2021) or 15 credit hours (2020–2021 catalog onwards) in courses meeting the following core general education areas. Credits earned in these areas cannot be counted towards other general education requirements or other degree program requirements.
Non-Core Requirements
Students must be successfully complete a minimum of 24 credits in courses meeting the following,  non-core general education areas. Courses in these areas may also major requirements. In cases where a course is considered both a non-core general education requirement and a major requirement.