Sm Laguna Supermarket – Sharjah in Al Bu Daniq, Sharjah, UAE Address, Phone Number, Email, Hours, Website, App and Social Media
Organic Shop in Al Bu Daniq, Sharjah
Organic food is the product of a farming system which avoids the use of man-made fertilizers, pesticides, growth regulators and livestock feed additives. Irradiation and the use of genetically modified organisms (GMOs) or products produced from or by GMOs are generally prohibited by organic legislation.
Address: Al Bu Daniq – Sharjah – United Arab Emirates
Phone Number: +97165480664
Email: support@westzonefresh.com
Website: Sm Laguna Supermarket – Sharjah
Opening Hours: Monday to Sunday, 7?am-11:30?pm
Map: View Google direction here.
About Sm Laguna Supermarket – Sharjah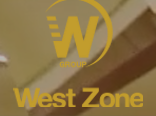 Since the beginning, West Zone has drawn on its people's capacity for innovation, by consistently giving them responsibility, and has taken part in each person's professional development by sharing knowledge, power and success.
Check the procedure to Buy Organic Products Online through the above link.
12 Fruits and Vegetables you buy Organic
12 Fruits and Vegetables that the EWG (Environmental Working Group) Recommends that you buy organic.
Strawberries
Spinach
Kale, Collards & Mustard Greens
Nectarines
Apples
Grapes
Bell Peppers & Hot Peppers
Cherries
Peaches
Pears
Celery
Tomatoes
View the Best Organic Shops in Sharjah, UAE through the above link.
How to Reach Sm Laguna Supermarket – Sharjah by Bus / ATM / Hospital?
Nearby Bus Stop
Shk. Saqr Al Qasimi Street Megamall
Shk. Saqr Al Qasimi Street Gold Center Opp. stop
Al Wahda Street Nissan Showroom
Nearby Hospital
Medcare Hospital Sharjah
Al Qassimi Hospital
Zulekha Hospital Sharjah
Nearby ATM
ATM SHARJAH BANK
Dubai Islamic Bank ATM
Sharjah Islamic Bank ATM
FAQs
1. How can I shop organic for cheap?
Read labels carefully.
Focus on priority foods.
Purchase in-season produce.
Forgo fresh for frozen produce.
Buy store-brand organic products.
Shop at budget-friendly stores.
Look for organic coupons.
Purchase sale items.
2. How to sell organic products in UAE?
Register through the Best Product Registration Agents in Dubai, UAE. Farmers, importers and distributors of organic food products must obtain a Conformity Certificate from the ESMA to sell their products in the UAE market.
Sm Laguna Supermarket – Sharjah Gallery
Is there any problem with reaching the Sm Laguna Supermarket – Sharjah in Al Bu Daniq, Sharjah, UAE Address or Phone number? Please report any issues using the below comment form.
Rate your experience with Sm Laguna Supermarket – Sharjah in Al Bu Daniq, Sharjah, UAE (click on the stars below)
[yasr_visitor_votes]