Sharjah Maritime Museum was first opened in the Heritage Area in early 2003 to highlight the maritime life of the United Arab Emirates.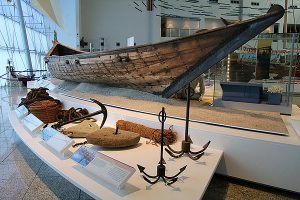 Address: Al Khan – Sharjah – United Arab Emirates (Google Map Location)
Phone: +971 6 522 2002
Email: N/A
Website: N/A
Opening Hours: Monday – Sunday: 8 am – 8 pm, Friday: 2–8 pm
About Sharjah Maritime Museum
Sharjah Maritime Museum first opened its doors in 2003 in the Heritage Area. The Modern space with exhibits on maritime trade & marine life, such as maps, ancient boats & artifacts in a coastal area, the sea played a major role in the development of Sharjah over 6000 years ago.
Back to List of  Museum in Sharjah