Sharjah Archaeology Museum is one of the many archaeological museums in Sharjah, UAE.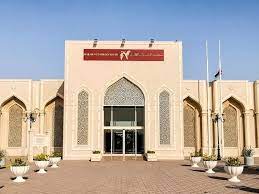 Address: Al Qasimi St – Dasman – Sharjah – United Arab Emirates (Google Map Location)
Phone: +971 6 566 5466
Email: N/A
Website: N/A
Opening Hours: Monday – Sunday: 8 am–8 pm, Friday: 4 –8 pm
About Sharjah Archaeology Museum
Sharjah Archaeology Museum presents the rich archaeological heritage of the Emirate of Sharjah and the region. This intriguing archaeological museum takes visitors through the Stone, Bronze, and Iron ages and provides educational games for children, videos in Arabic and English, and other creative touches designed to make learning fun.
Entrance Ticket Details For Sharjah Archaeology Museum
Children (under 13 years): Free
Adults (13+ years): 5 AED
Back to List of Museums in Sharjah