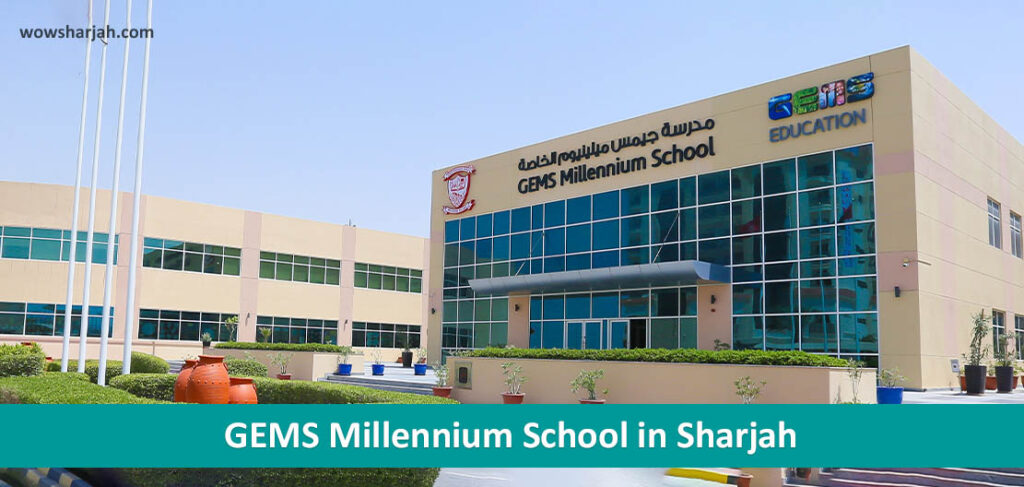 GEMS Millennium School in Sharjah is a CBSE-curriculum school located in Muwailih commercial.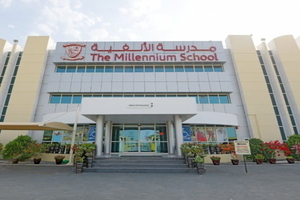 Address: Sharjah School Zone Area, University Rd, Muwailih – Sharjah – United Arab Emirates  (Google Map Location)
Phone: +971 6 535 8176
Email: registrar_gms@gemsedu.com
Hours: Wednesday to Tuesday – (7:30 am- 4:0pm), Saturday –  Closed, and Friday – Closed
Website: https://www.gemsmillenniumschool-sharjah.com/
About GEMS Millennium School in Sharjah

Curriculum: CBSE
Facebook / Twitter / Instagram
GEMS Millennium School is an inclusive school.
The GEMS vision for Inclusive Education is that we achieve excellence together by all students receiving the support they need to meaningfully belong to their school and the wider community, feel valued for their contributions, engage purposefully in learning, and experience academic, cultural, social, and emotional success in a common learning environment.
The GEMS Education Core Values are our collective beliefs. They set the standard that we expect from all GEMS Education people – from employees and teachers to parents and students.
Admission Process
The admissions process involves these easy-to-follow six steps:
STEP 1: Online registration number
STEP 2: Admission Form duly completed
STEP 3: Two photocopies of the child's passport with a valid U.A.E. visa (first page, last page, and visa page)
STEP 4: Two Emirates ID card copies of child (front and back of the card)
STEP 5: Two copies of the Birth Certificate of the child in English or Arabic
STEP 6: Five passport size (4cm x 6cms.) photographs of the child with white background
STEP 7: Two copies of father's passport, valid residence visa, and Emirates ID
Back to List of Schools in Sharjah