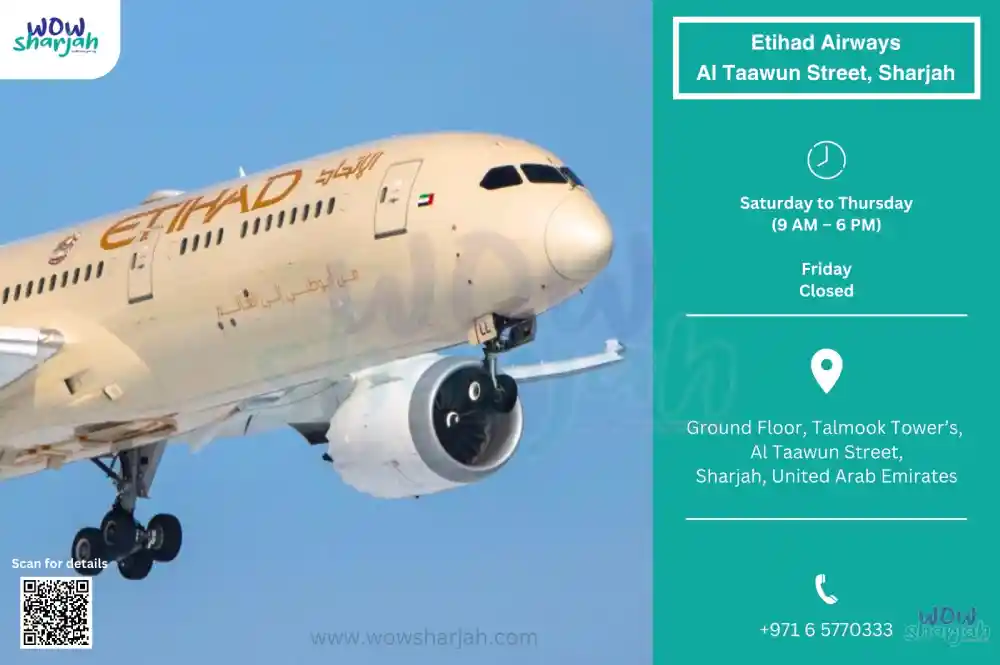 Etihad Airways in Al Taawun Street, Sharjah Address, Phone Number, Email, Website and Book a Flight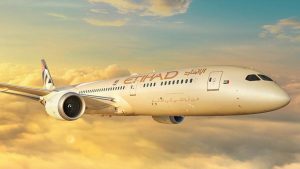 Address: Ground Floor, Talmook Tower's, Al Taawun Street, Sharjah, United Arab Emirates
Contact Number: +971 6 5770333
Email: N/A
Opening Time:Saturday to Thursday – (9:00 am – 6:00 pm), Friday – Closed
Website: https://www.etihad.com
Direction: View direction here
About Etihad Airways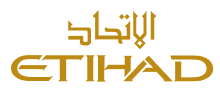 The Launched in 2003, Etihad Airways is a renowned flag carrier of Jeddah. In 15 years it has made its mark globally as a 5-star airline offering luxurious premium cabins and great customer service. It is well known for its cabin crew, seats, on-board services, and food & beverages.
The national airline of the United Arab Emirates and one of the country's two major airlines . Head office is in Khalifa City, Abu Dhabi, near Abu Dhabi International Airport.  It is the second-largest airline in the UAE .
The airline operates more than 1,000 flights per week to over 120 passenger and cargo destinations in the Middle East, Africa, Europe, Asia, Australia, and North America, with a fleet of 102 Airbus and Aircraft, Etihad carried 14.8 million passengers, Its many activity of passenger transportation, Etihad also operates Etihad Holidays, Etihad established its airline alliance,  its members fell into financial difficulties. Etihad Airways holds minority equity investments in the participating airlines, as well as having had a stake in until its insolvency in April with no return on investment. Booking for these airlines was consolidated the network.
View the List of Airlines in Sharjah, UAE Address, Phone Number, Email, Website and Services through the below table.
Contact Etihad Airways on Social Media