CEF – Big Shopper Sale in Sharjah, UAE Address, Phone Number, Email, Website and Services
CEF – Big Shopper Sale in SharjahDate: 30 November – 4 December 2022
Time: Daily from (11 am to 11 pm)
Location: Sharjah
Address: Sharjah Expo Centre, Al Taawun St, Al Khan, Sharjah, United Arab Emirates
Contact Number: +971 2 674 4040
Email: info@cefexpo.ae
Opening Time: Daily from (11 am to 11 pm)
Website: dubaiofw.com/big-shopper-sharjah/
Direction: View Google Direction here
About CEF – Big Shopper Sale
CEF – Big Shopper Sale is a Consumer electronic retailer and world class fashion brands are planning the biggest ever consumer exhibition and sale at Expo Centre Sharjah. The first mega sale being held in Sharjah this year is offering visitors some of the biggest discount deals on a wide range of lifestyle products.
Price in CEF – Big Shopper Sale
For Entry Fee of AED 5(Including free Parking)
Contact CEF – Big Shopper Sale on Social Media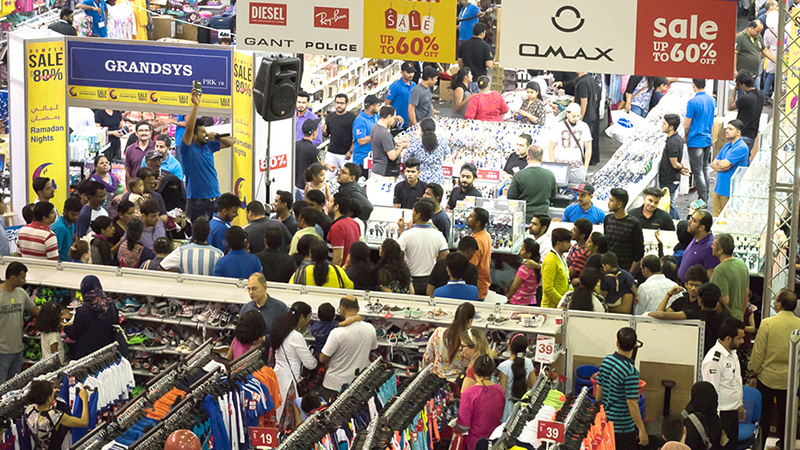 It's a fantastic way to get a new perspective of Sharjah and draws tourists from around the globe.
One of the most attended events in Sharjah is the annual Light Festival, a celebration of illumination and artistic expression.
During this event, installations and shows focused on light are scattered throughout the city.
Check out the city's annual Light Festival to view Sharjah in a new light.