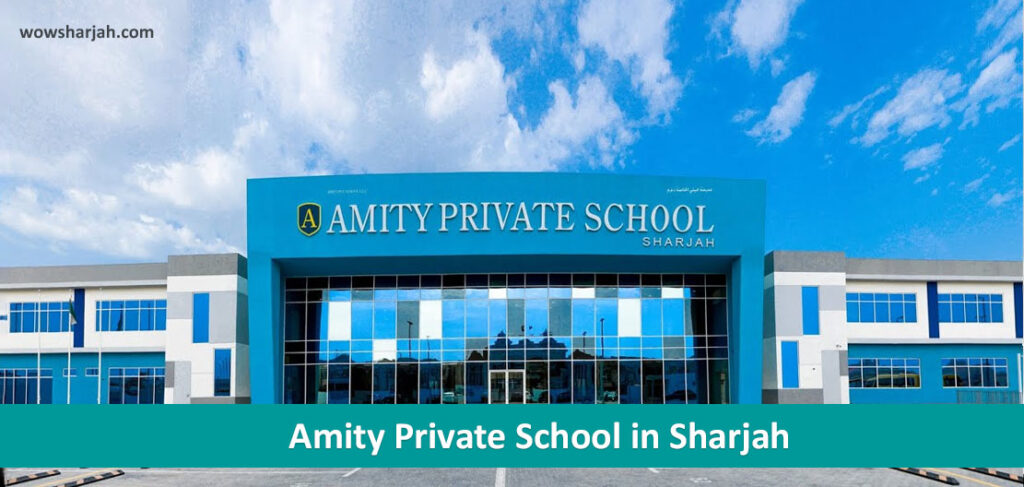 Amity School Sharjah is a CBSE curriculum school that opened in April 2019. It is the third school in the UAE that is operated by not-for-profit Amity Education.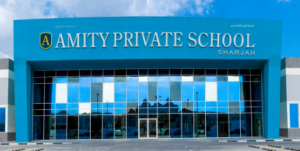 Address: Muwailih Commercial, School Zone – Sharjah, United Arab Emirates – Sharjah – United Arab Emirates. (Google Map Location)
Phone: +971 52 252 0369, +971 6 5164 900
Email: registrar@amitysharjah.ae
Hours: Tuesday to Monday – (7:30 am-3:30 pm), Saturday – (9 am-1 pm) and Friday – Closed
Website: https://www.amitysharjah.com/
About Amity Private School in Sharjah

Curriculum: CBSE
Facebook / Twitter / Instagram
With CBSE affiliation till Grade 12, they believe in unlocking the endless potential that each and every child holds within, and their mission is to help them grow and persevere, becoming the leaders of tomorrow.
Admission Process
The admissions process involves these easy-to-follow six steps:
STEP 1: Registration Online
STEP 2: Pay the registration fee and submit a completed application form
STEP 3: Placement testing or Screening
STEP 4: Application review
STEP 5: Acceptance letter
STEP 6: Payment of Fees.
Amity Private School in Sharjah Fees
Fees may be paid for the Academic year in three installments or on a monthly payment plan. The fees include tuition fees, ID card, ICT, performing arts/evening games/study room/multimedia, kits, co-curricular activities, labs, library, sports for the academic year.
The fees do not include: books, uniforms, class activity expenses, annual days, annual international travel, support classes, external examinations, and SEND services.
Back to List of Schools in Sharjah