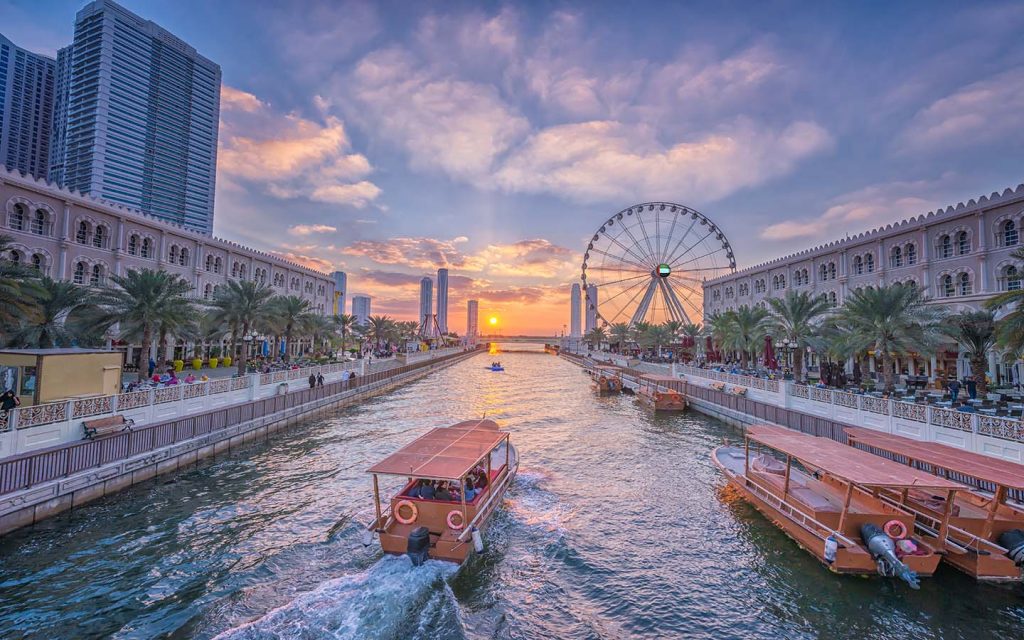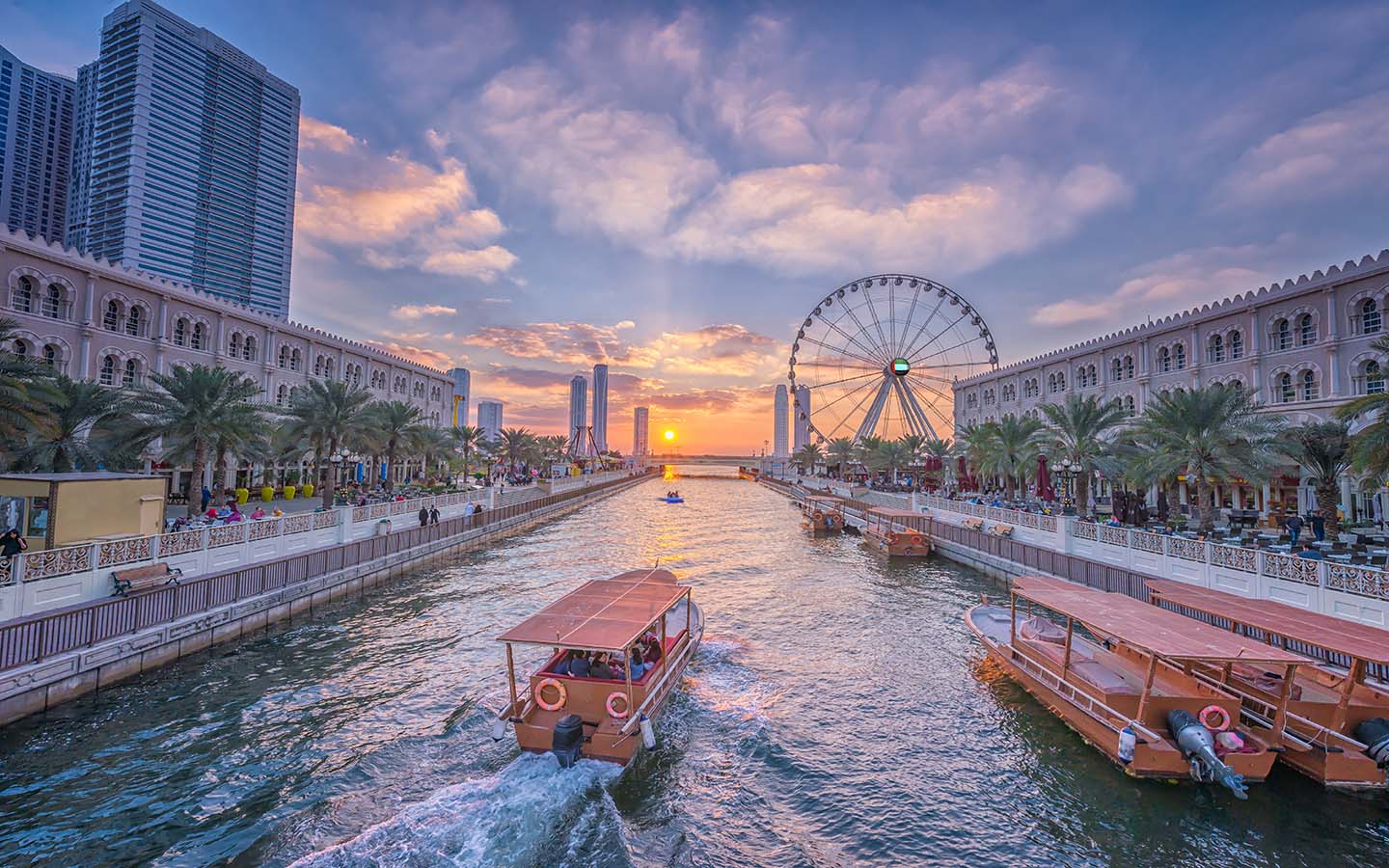 Al Qasba Canal Address, Phone Number, Email, Opening Hours, Website and Social Media
Al Qasba is a waterfront development located in Sharjah, United Arab Emirates. It features a variety of attractions, including a Ferris wheel, a canal, and several restaurants and shops. It is also the home of the Sharjah Media City, which is a hub for media and creative industries in the region. Al Qasba is a popular destination for both tourists and locals, and is considered as a major cultural and entertainment destination in the city.
Al Qasba is a cultural landmark that features art centres, outdoor attractions and a number of other attractions. This picturesque community is at the forefront of the cultural movement in Sharjah and aims to fuel creative minds with a number of activities, events and leisure options.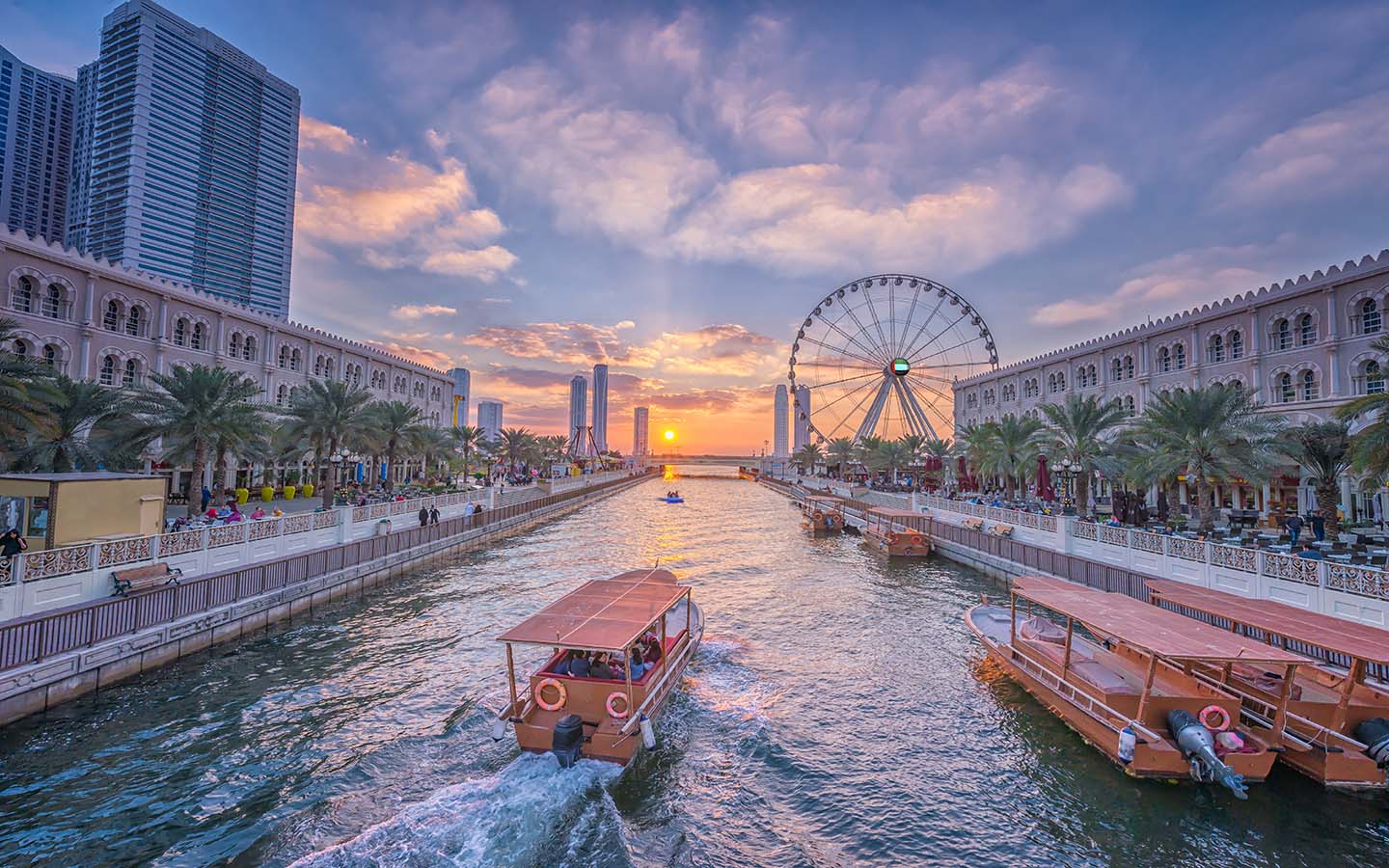 Address

:

 Al Khan – Al Qasba – Sharjah – United Arab Emirates
Location: Google Map
AED 15 for adults. AED 10 for children aged 4 – 10 years old. * Free of charge for children below 4 years.
Take in Al Qasba Sights and Sounds (Attractions)
Al Qasba is also home to many eateries and retail establishments. You may shop for the latest trends and authentic traditional Arabic wear. Plenty of restaurants are available so that you may sample the regional cuisine. 

There are several hotels and resorts in the area if you need a lodging option in Al Qasba. Many visitors choose to stay at the Radisson Blu.
Relax
It's a hotspot for vacationers, and with good reason. Both the landscaping and the building itself are works of art. It's easy to unwind and enjoy yourself in the tranquil waters, and there's much to do.

You may select from various cafés, restaurants, boutiques, and other retail establishments. A movie theatre, bowling alley, and water park are also available.
The vacation spot that's great for families
The town of Al Qasba is perfect for vacations with friends, relatives, or loved ones. Numerous attractions and events are available in the neighbourhood, making it suitable for visitors of all ages.

Guests may choose from various on-site dining options, including various restaurants and cafés and numerous retail outlets offering souvenirs and regional specialities
Fun House
Children may enjoy soft play and other activities in Kids Fun House, in addition to the outdoor play area at Al Qasba.

There are climbing structures, obstacle courses, ball pits, and slides galore at this compact playground with an aquatic theme.

An adventure at this one-of-a-kind indoor playground will be something your child will never forget. It runs from 1:00 pm until 1:00 am on Thursdays and Fridays.

It is open daily from noon to midnight throughout the week.

It runs from 1:00 pm until 1:00 am on Thursdays and Fridays.

Children may enjoy Al Qasba's Kid's Fun House for AED 30 for one hour or AED 50 for two hours.

Under-3s are free, however guardians must pay AED 10 to enter with their little ones.
Location
To get to Al Qasba, go to Al Khan Corniche Street, which is just across from Al Khan Lagoon. The travel from Sharjah Airport will take between 15 to 18 minutes, while the drive from Sharjah City Center will take between 5 to 8 minutes. Both the E11 and Al Taawun Street can transport you to Al Qasba from Dubai.